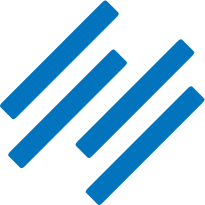 Without a rainmaker, you're in trouble.
This was true for the Native Americans living on sun-bleached plains. When the life-giving rivers began to dry up from lack of rain, life became hard.
The plants withered, the animals weakened, and the tribe despaired.
It's also true for businesses trying to survive and thrive in any economy. The rainmaker is the one who brings in the clients and customers, the revenue, and the profits. It's the rainmaker who saves his own "tribe" from the withering despair — and consequences — of failure.
In all cultures, the rainmaker is a powerful person. Secure, respected, and paid-in-full.
Ultimately, the one who makes it rain makes the rules.
The traditional business rainmaker typically enjoyed some unfair advantage outside of traditional channels – this is how he made it rain. The right family, the right Ivy League connections, the right country club membership … privilege perpetuating more privilege.
The new rainmaker also enjoys an unfair advantage — except in this case it's now available to anyone who understands (and acts on) how new business generation works today, thanks to the Internet. This unfair advantage is now built on the principles of attracting and engaging an audience, not the circumstances of your birth.
Introducing New Rainmaker
A two-week training course that provides an undefeatable framework for online marketing that works, plus specific "how to" instruction that reveals the unfair advantage enjoyed by a new breed of new media rainmakers.
Register at no charge, and start building the foundation of your own unfair advantage …
About Your Hosts: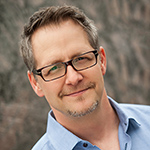 Brian Clark
In 1998, Brian Clark quit his big law firm job, and without a shred of marketing knowledge or experience, set out to make a living via the Internet. His first advertising-driven company failed miserably.
It was the best thing to ever happen to him.
Since then, he's started 8 successful companies, all without venture capital or outside investment, and with very little of his own money. Brian's media first strategy has driven his success, and he's now the CEO of the multi-million-dollar software and training company Copyblogger Media.
Robert Bruce
Robert Bruce has been called the most economically successful poet of his generation. That's because he published his work online starting in 2005, developed an audience, and landed a gig as the VP of Marketing for Copyblogger Media.
(He has since abandoned poetry, replacing it with brevity.)
Robert operates at the forefront of the "media not marketing" movement, and his endless fascination with the storytelling aspects of serial content production fuels his expertise. He also knows first hand how to transform online attention into revenue, profits, and a sustainable business.