The latest Rainmaker Platform update has been released.
I'd like to take just a few minutes to explain the new features you'll now find available in your Rainmaker dashboard.
Let's start with the headliner …
Member Switching Enters Rainmaker Labs
One of the most useful features of the Rainmaker Platform is the ability to provide different experiences to different users based on their membership level.
You can show non-members a basic page, show free members special messaging on that same page, and show paying customers even more enhanced pages with special download links, hidden videos, and more.
This is how it might look from the post edit page: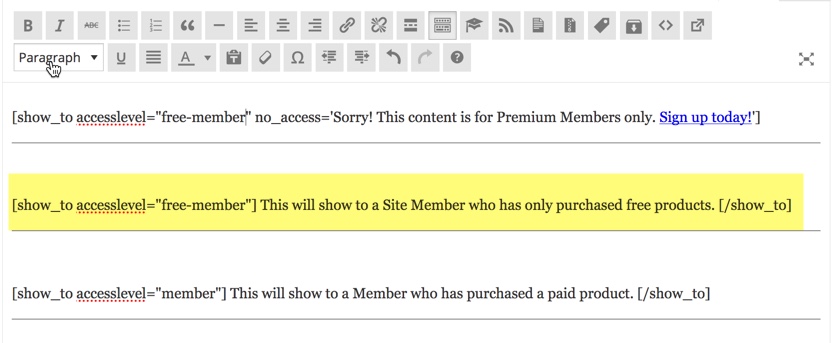 But testing it can sometimes be a real pain in the you-know-where.
Previously, it required logging all the way out of your admin account and then logging in as a different user with the specified member level you want to test. And then doing that for every member level. (This becomes especially annoying if you forget any of the passwords for the test users you set up.)
It costs you time and, if it takes too long, can induce headaches. No one wants that.
Now, with Member Switching, this process is a breeze.
Once you activate Member Switching (currently in Rainmaker Labs), you can simply click one button in the Member list to view the site as that member would, given their access level.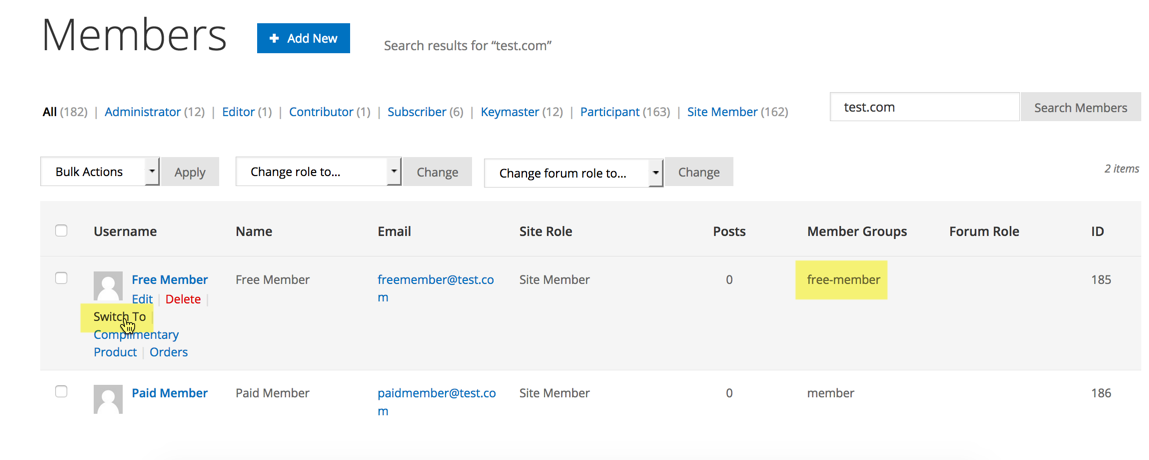 This allows you to easily check and make sure members with this access level have the exact experience you're intending.
There's no logging out of your admin account. No remembering passwords. No wasted time.
And you can make it even more efficient by activating Member Switching via the Admin Bar feature in Rainmaker Labs. Doing so will place a "Switch to Member" option in your blue Admin Bar, allowing you to easily choose a different member to view your site as from any front-end page you are on. You'll also be able to switch back to your admin view with one click.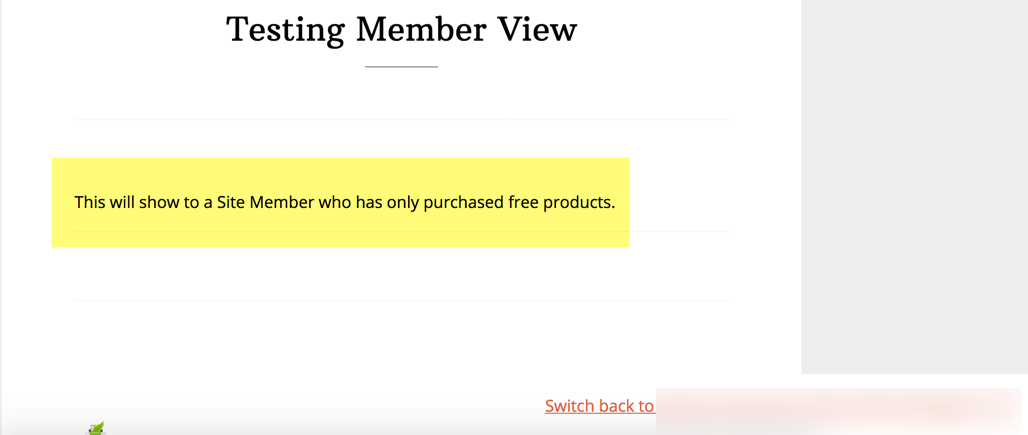 Try out this feature. See what you think. We're hopeful it will save you as much time as it's going to save us.
As with all Labs features, we encourage and appreciate your feedback so we can continue to improve it moving forward.
Speaking of using your feedback to improve the Platform …
53 Bug Fixes!
Bug fixes often get buried at the end of these update emails, but they really shouldn't. They are some of the most important updates that get rolled out, because they make existing features work better.
Among the 53 bug fixes in this update are nine that directly affect orders and payments, as well as others that impact forums, popup site notices, feeds, and many other areas of your Rainmaker website.
We catch a lot of bugs ourselves and go right ahead and fix them. Then there are other bug fixes that are the result of feedback that our Development team gets from our Support team … and they get it directly from you!
So thank you. And please keep letting us know any time you see a potential bug we can fix.
You should now find fewer hiccups in the dashboard as you go about your Rainmaker business.
And now, the best of the rest in the 2.9 release …
Cache Clearing, RainMail Updates, and More
In addition to Member Switching, the Rainmaker 2.9 update includes another new feature that will make it easier for you to make updates to your site and then check them to ensure they look right.
You now have the ability to clear out your cache from all the cache servers with the click of a button — and it's conveniently located right there in your blue Admin Bar. (Note: This feature works on live sites but not preview sites, as they are not cached.)

Consider the situation where you add some custom code using the Custom CSS tool. You can save your changes, then hit the Clear Cache button, and you'll get a fresh look on your website.
Why is this necessary? Because Rainmaker websites use a pretty sophisticated caching protocol plus a whole bunch of servers that cache your content and serve it up before the visitor even hits your actual site. This is part of the reason why your site's pages load so quickly. (Hat tip to the server operations team!)
And 99.9% of the time, the super-special caching is a plus. But that 0.1% of the time when you're trying to update your site and check the updates immediately, the caching can get in the way. This new feature helps you get around it with one swift, simple click.
Additionally, the following updates were included in today's release:
You will now find a Settings tab when you set up Autoresponder sequences, which includes a number of useful options (like what to do with a subscriber once the sequence completes).
Autoresponder condition tags are now easier to identify.
RainMail lists are easier to identify as regular lists versus Autoresponder lists.
The subscriber menu includes more information in the list view.
The SumoMe integration is now out of Rainmaker Labs.
Enjoy the new features!