Ready to give yourself 3 months of FREE hosting?
The Rainmaker Platform is the Complete Solution for Your Digital Marketing and Sales Needs
You're here because a friend thought you might be in the market for a new — or upgraded website, Welcome! As you're about to find out, Rainmaker is A LOT more than just another "web host" or site designer, whatever you want to accomplish online, Rainmaker Platform can help you achieve it.
Build your audience with articles, audio, and video, grow your email list faster, earn more with marketing automation, craft killer landing pages, start profitable membership programs, sell online courses, physical products, digital products, and much more. There's virtually nothing you cannot do with The Rainmaker Platform …
And during the month of September (2020), when you purchase a new Rainmaker Platform site, both you AND the friend who referred you to this page will receive 3 months of hosting absolutely FREE. So take a scroll down this page, then click one of the "Schedule Your Demo" buttons for a free, no-obligation demo!
Performance
Super-fast and Secure with a Results-Oriented Interface and Simple Development Tools
Speed, uptime, and security are the beginning benefits of your hosted Rainmaker website. Experience the server-level optimization, our new distributed caching technology, and the peace of mind that comes from never having to worry about updates, theme breaks, outdated plugins, and site-specific security threats ever again.
Our deployment technology allows you to instantly start building a powerful marketing and sales website without the frustration that comes with do-it-yourself WordPress.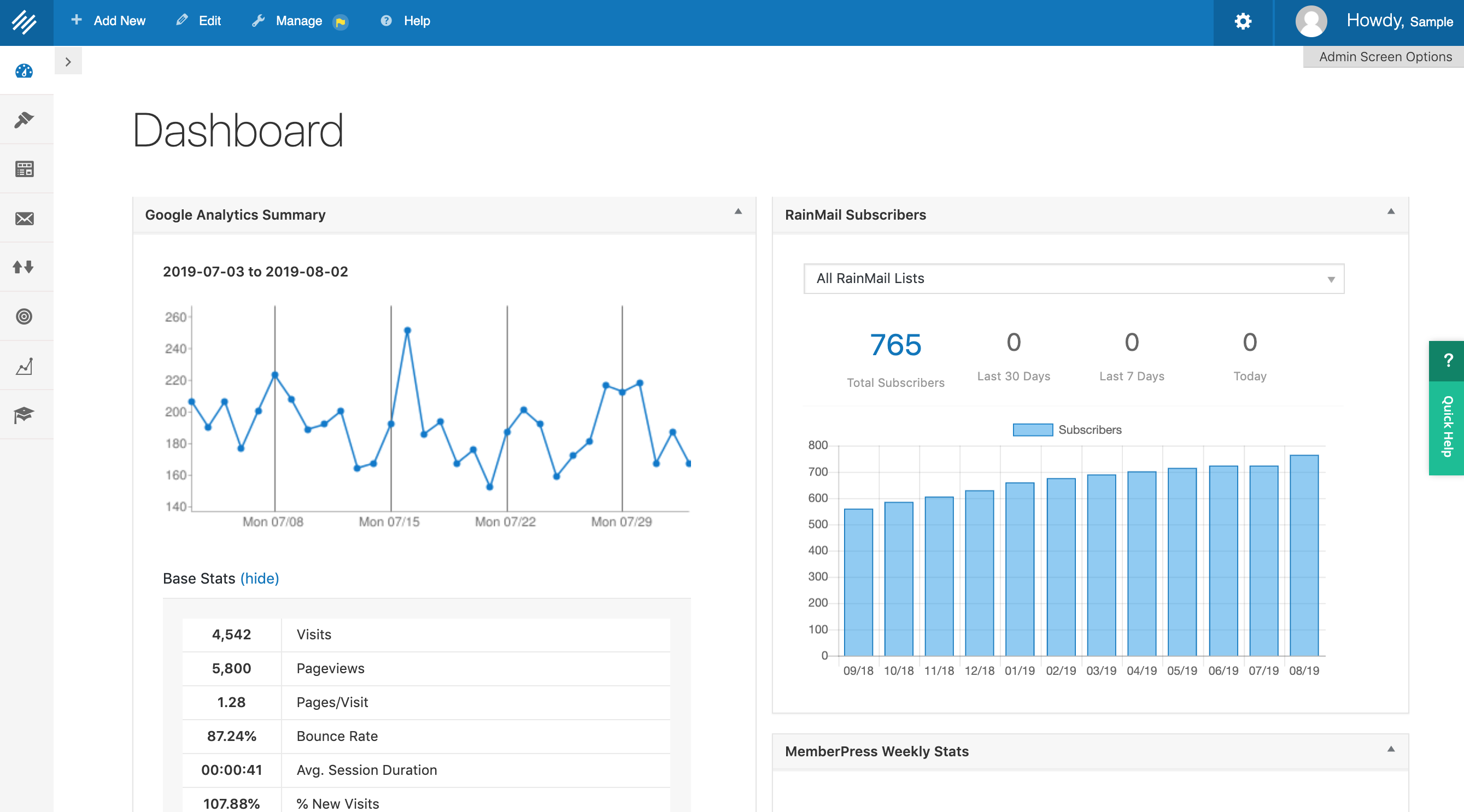 Design
Mobile Responsive HTML5 Themes, Landing Pages, and Membership Areas
The Rainmaker Platform design tools give you tons of choices, flexibility, and the option to go custom if your heart so desires.
Choose from a bountiful selection of great designs to start with, then customize them to work for you using our built-in tools. If you prefer to use your own custom Genesis child theme, there's more information in the last item on this page.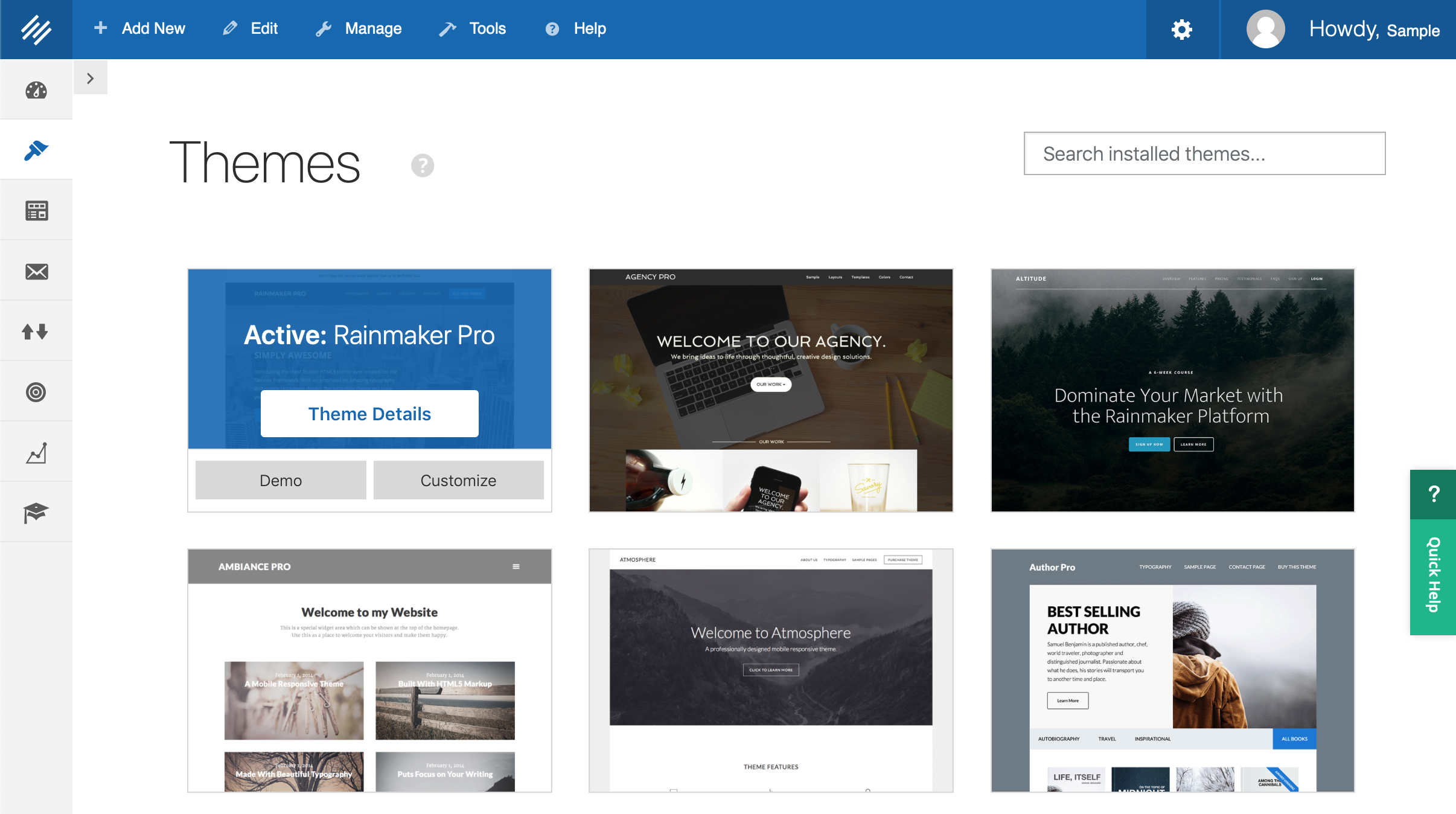 Content
Content Creation Tools that Make You Look Good
Focus on what matters. The Rainmaker Platform gives you the tools to research, optimize, and reach out to other site owners about the content you create so you can attract the audience you're after.
It's a multimedia world. In addition to the standard posts and pages you're accustomed to, the Rainmaker Platform also features a full suite of podcasting tools and storage for audio files.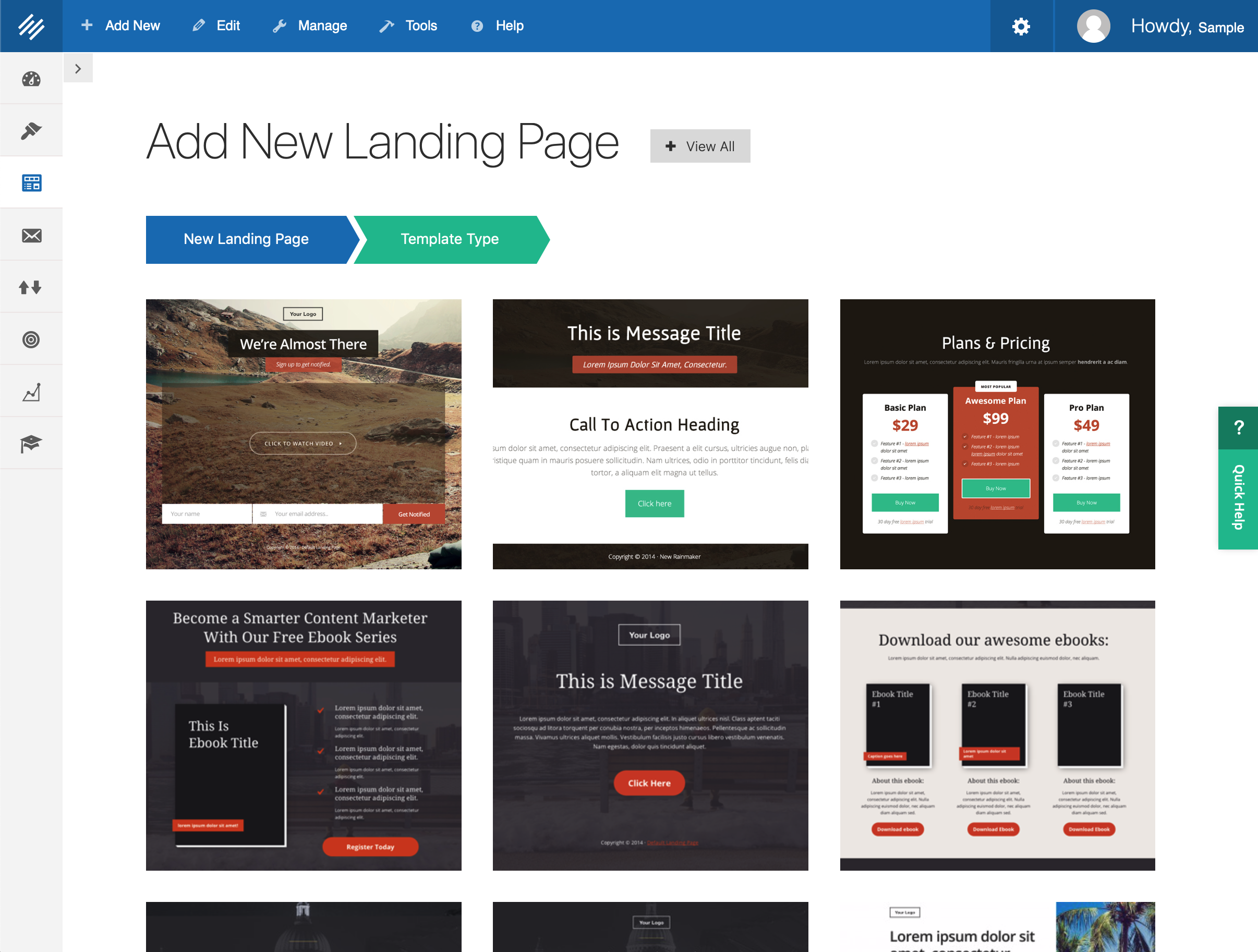 Learning Management System
Email
RainMail is the Center of Your Online Marketing Strategy
RainMail is the fully integrated email marketing service built into The Rainmaker Platform. It comes included with your Rainmaker account, and your first 999 subscribers are included at no extra charge.
Unlike some other email services, you will only be charged per subscriber — you won't be nickel and dimed for how many times you email your audience.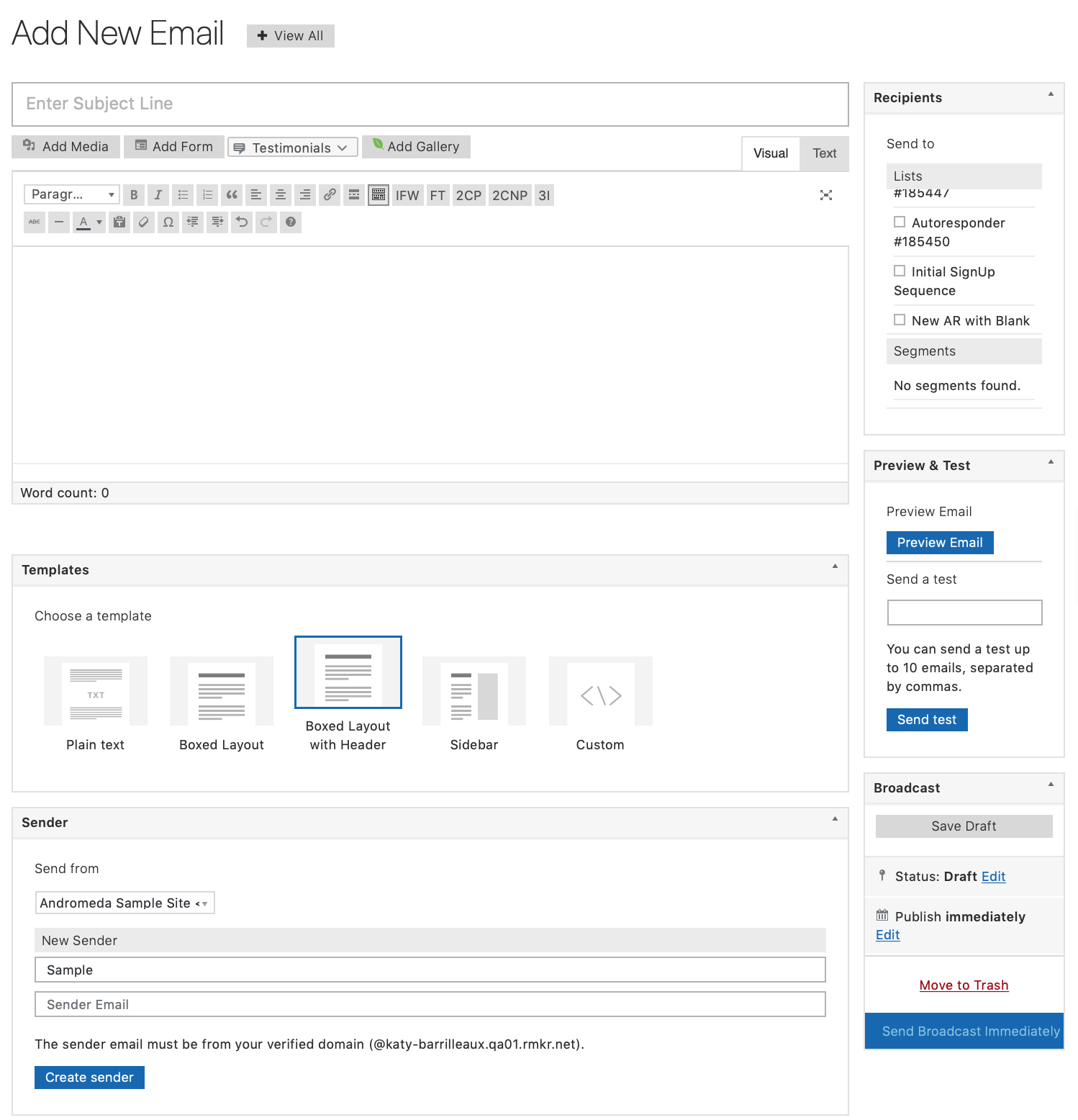 Commerce
Sell Digital and Physical Products
With the Rainmaker Platform, You can technically sell anything on your site. But let's keep it legal, folks 😉
Whether you want to place your stake in the d-commerce community by selling memberships, subscriptions, and courses … or you want to start your own e-commerce store to sell physical products, Rainmaker Platform comes equipped with the sales tools you need to succeed.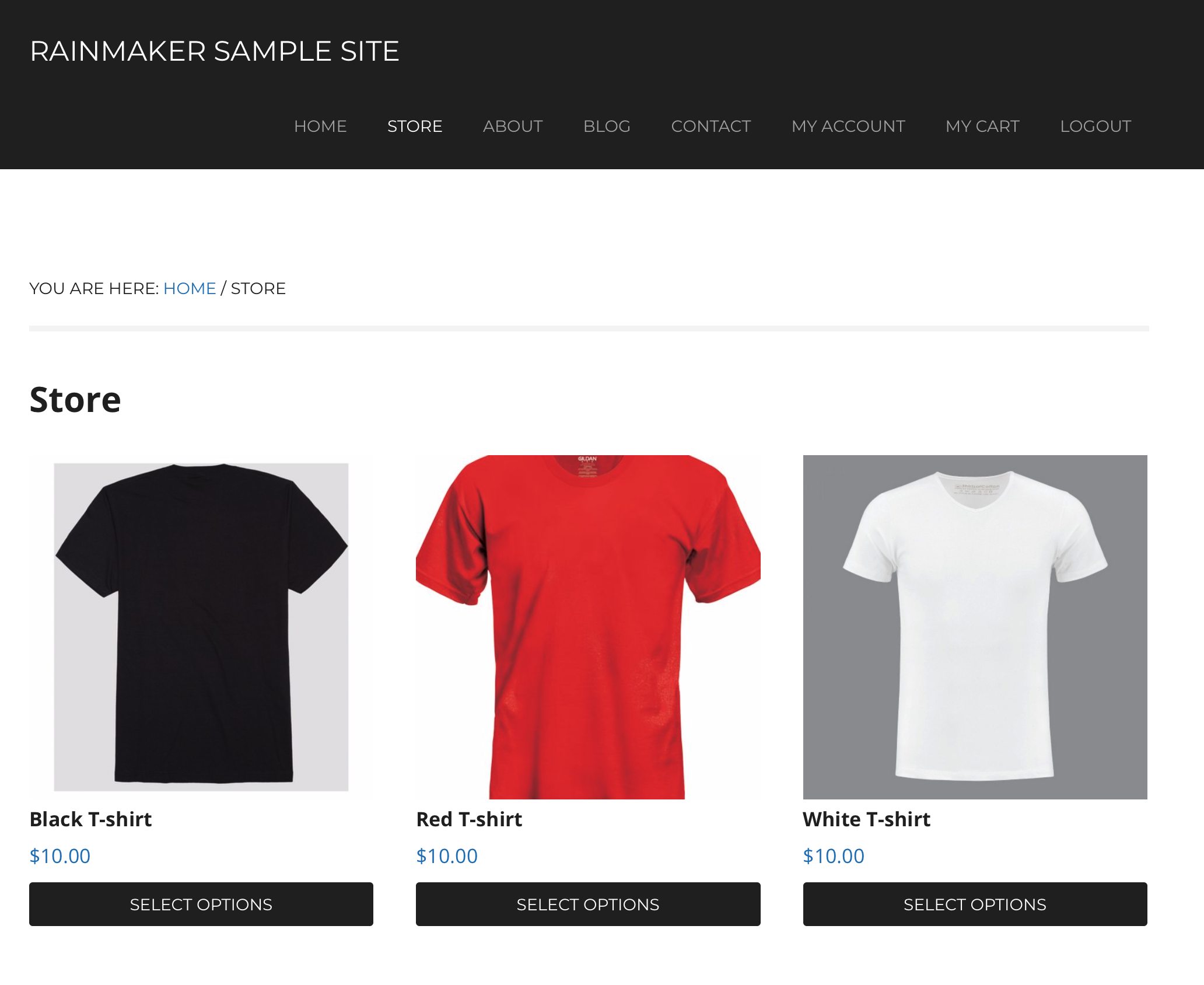 Third-Party Plugins
Easily make use of external tools that aren't native to Rainmaker.
With the Rainmaker Platform, you have the ability to enhance the functionality of your site by utilizing our included third-party plugins, which are officially called "Add-Ons."
These add-ons make taking your Rainmaker site even further, with no hassles. And you don't have to use them if you don't want to! Turn them on and off as you need them.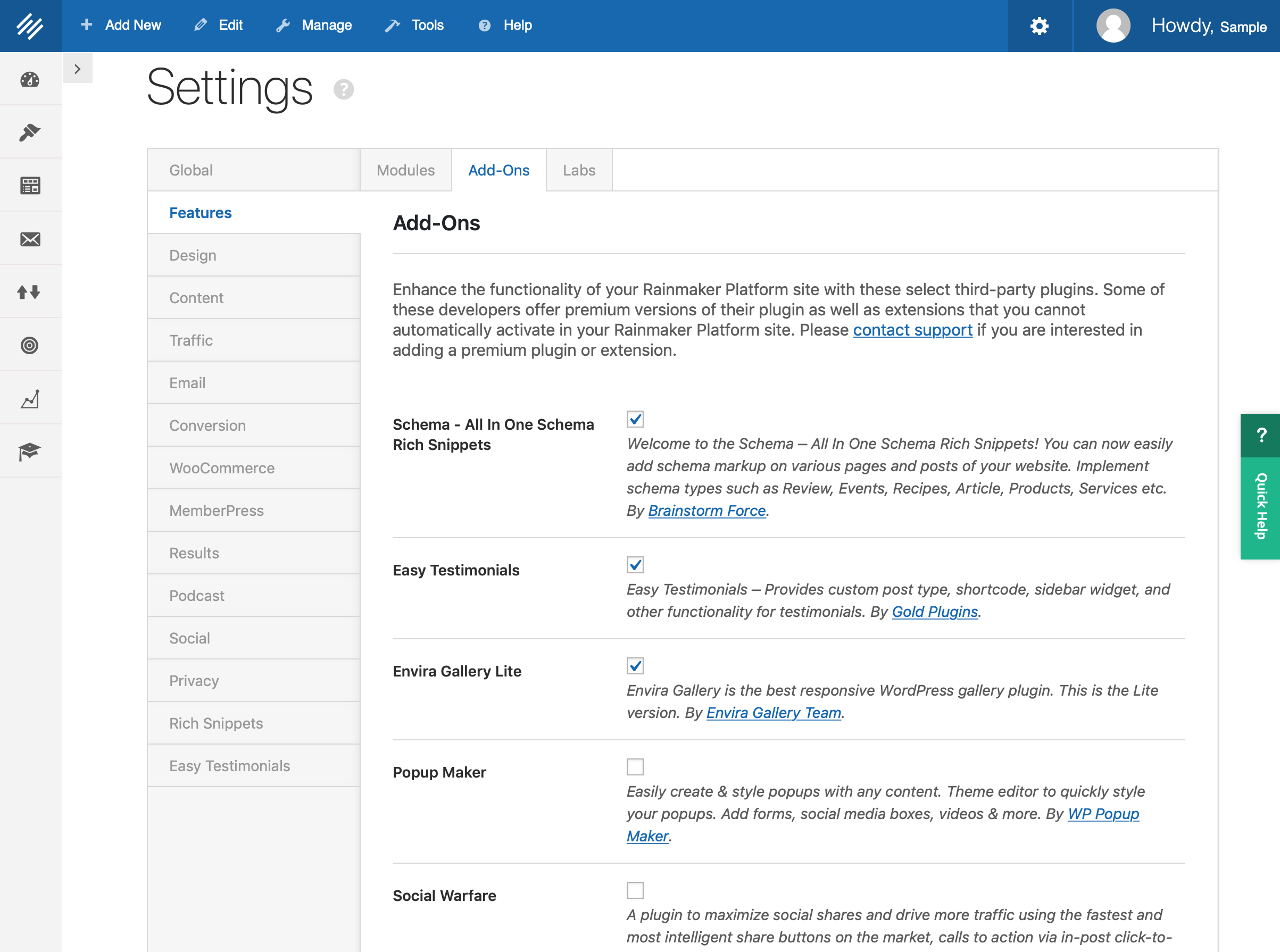 Membership Sites
Beautiful, Secure, Powerful, and Easy Membership Sites
The membership functionality of the Rainmaker Platform is proudly powered by MemberPress!
This industry-leading "All-In-One" membership plugin gives you so much freedom in building your membership site — and with so little hassle.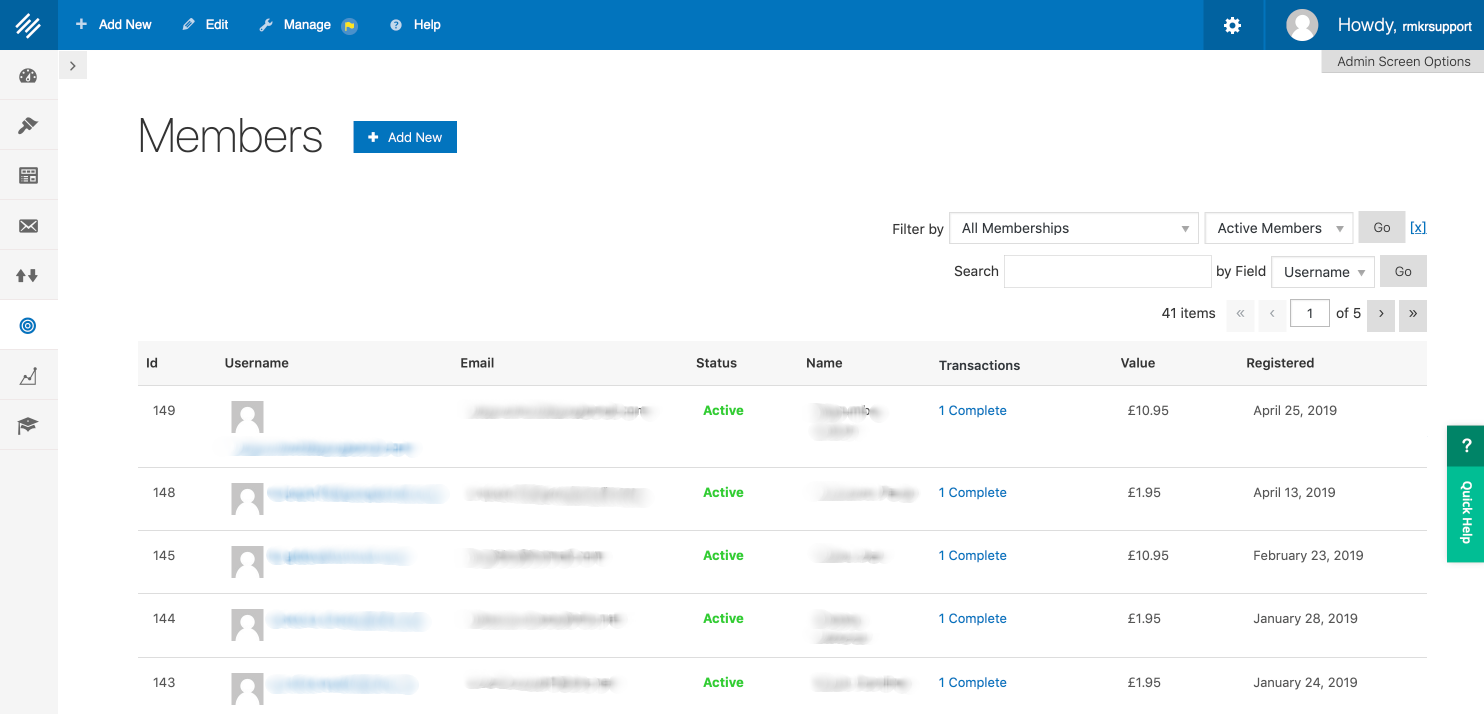 Online Courses
Online Courses Under Your Own Roof
Whether you want to launch a simple pop-up project or a massive online community, online courses are a powerful opportunity for creative business owners.
You don't need to compromise: get the site you want for your digital course, right now, without spending a fortune.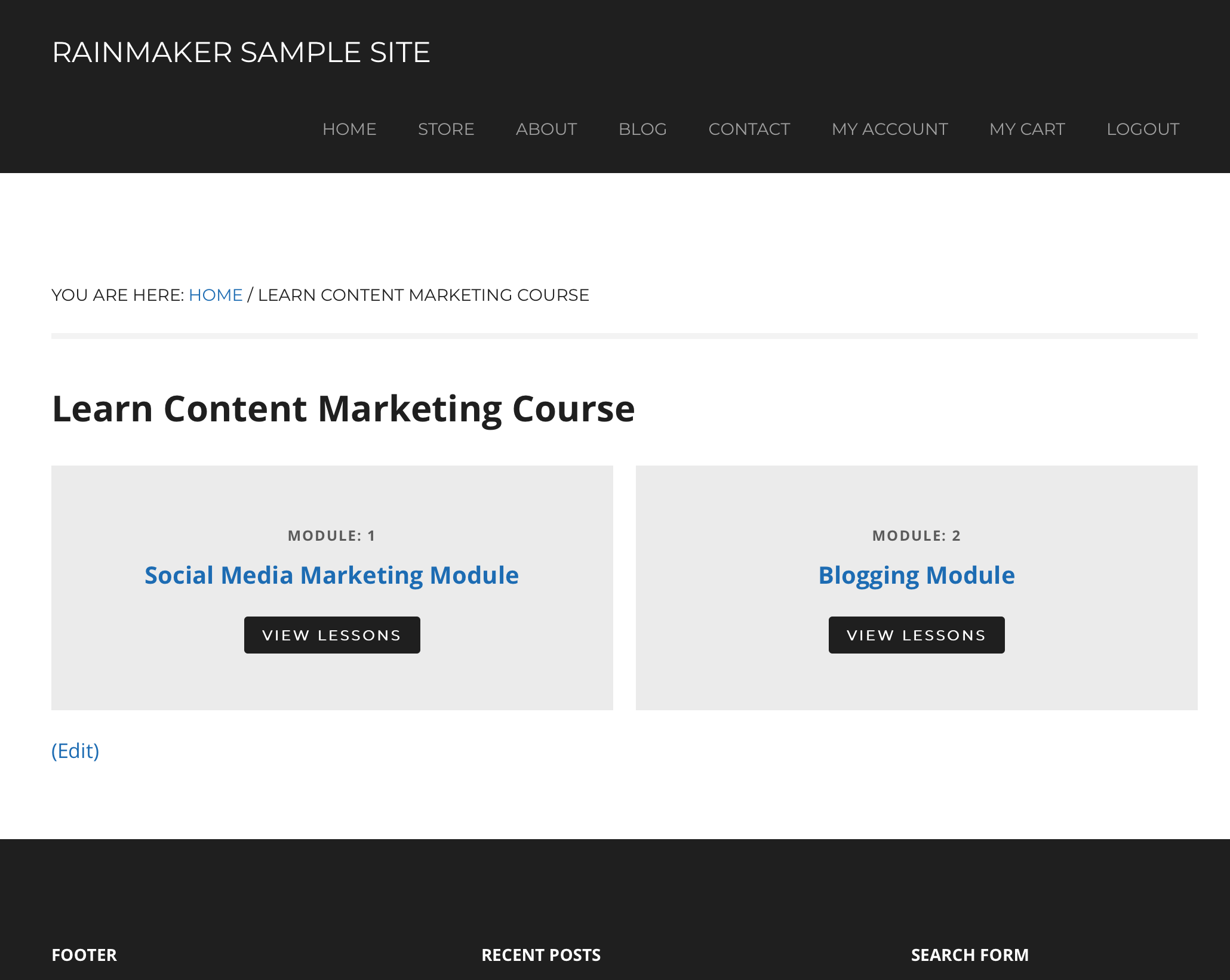 Traffic
Traffic Tools that Help You Attract More of the People You're Looking For
With Rainmaker, you already have access to powerful keyword research tools.
Beyond that and Rainmaker's crystal clear code that Google loves, you can also show one title to people and another to the spiders, add meta descriptions, and perform a variety of other SEO tasks without code or even leaving the content area you're working in thanks to Rainmaker's patented content optimization software.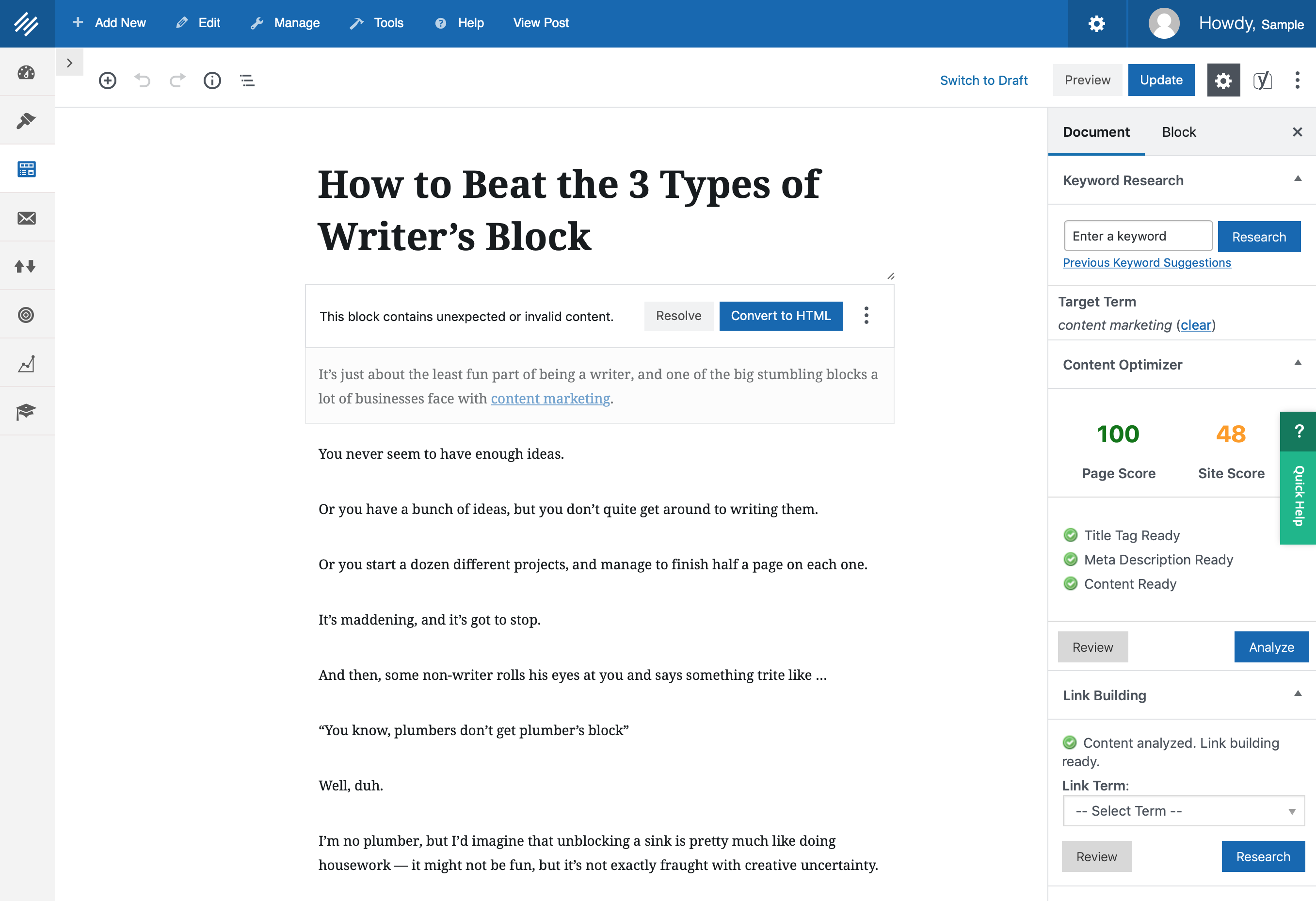 Conversion
Turn Traffic Into Money
Perform cutting-edge lead generation and email list building with RainMail, sell ebooks, software, audio, video, and other digital products. Sell physical products via WooCommerce. Plus, build membership sites with community forums and dripped training content.
Whether you're creating a free content library to build your list or selling digital goods, the Rainmaker Setup Wizard will help you accomplish your goals quicker than ever.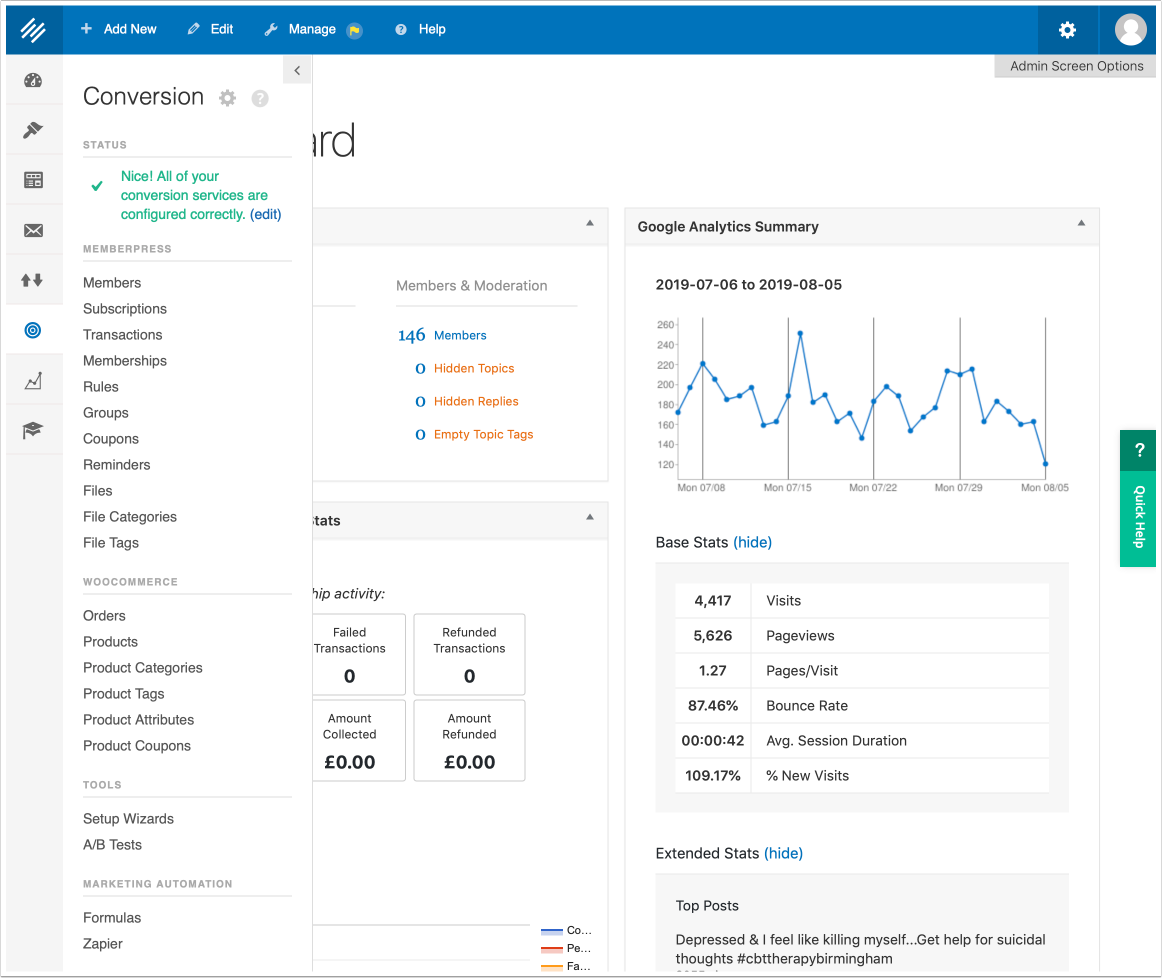 Sell Physical and Digital Products
Results
Track the Fundamental Metrics that Matter
The Rainmaker Platform gives you easy access to the metrics that matter. Traffic, leads, sales … see how you're doing and drill down deeper for great insight.
Google's free analytics service is smarter than you think, if you know how to carve it up correctly. Rainmaker does the heavy lifting for you so traffic and website usage data is instantly useful.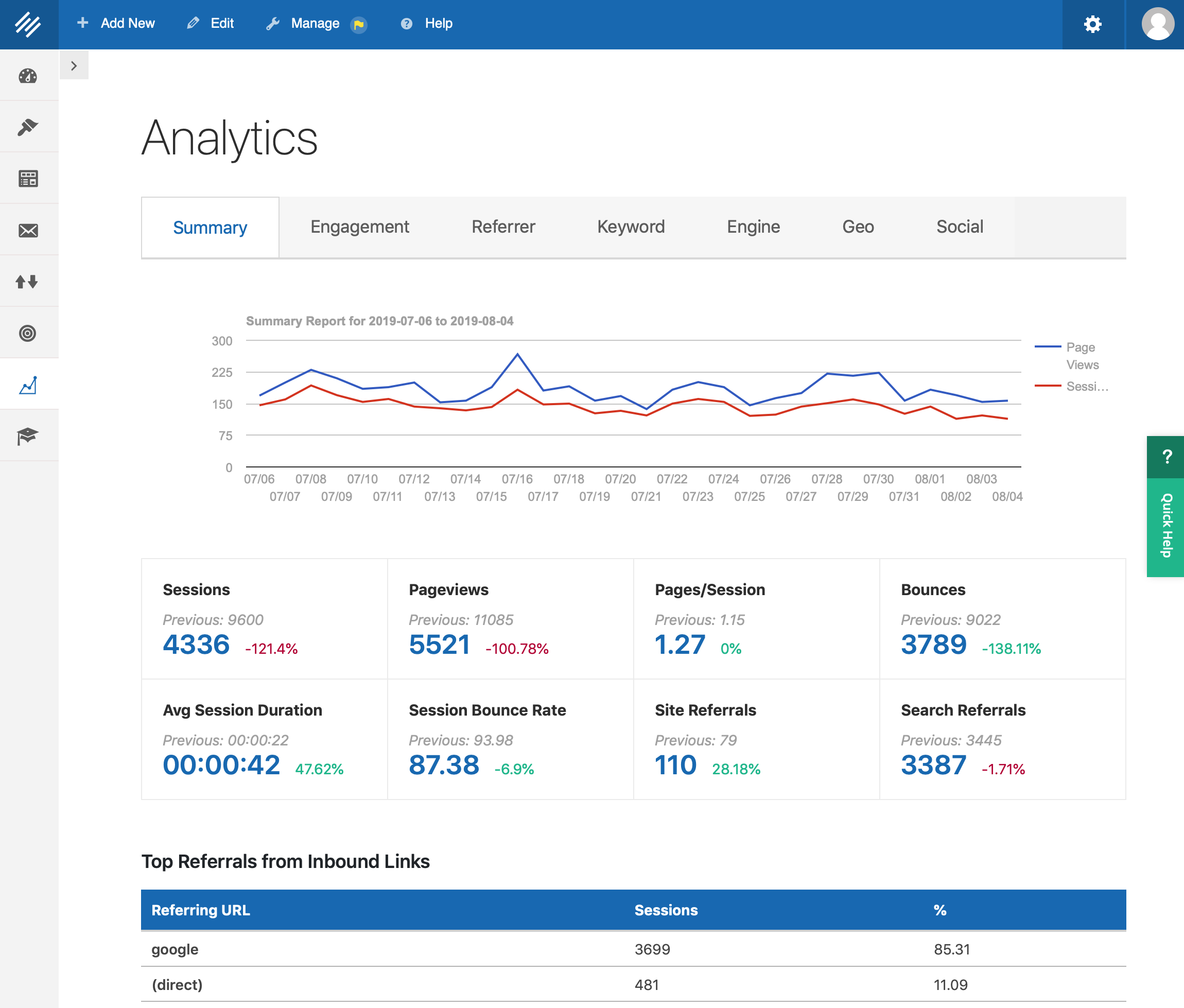 Ready to get yourself (and the friend who referred you)
3 months of FREE hosting?