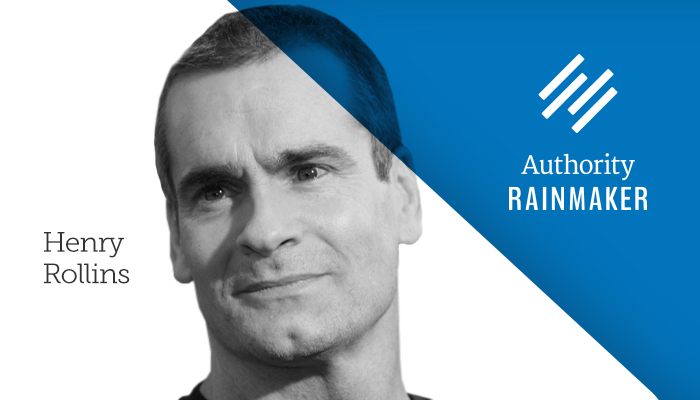 I vividly remember the first time I heard Black Flag. It was in a kid named Mike Goodman's bedroom, and the record was called Damaged.
That's how it was pre-Internet in suburban Houston. If it wasn't on the radio or MTV, it was invisible–unless some cool kid turned you on to something new (who probably got it from the older sibling of some other cool kid).
And by "cool," I mean a misfit who couldn't abide in a Top 40 world.
My first impression was, "Wow, this guy is pissed off!" And sarcastic, sometimes funny, sometimes sad. I loved it.
At the time, I had no idea that the guy's name was Henry Rollins, or that he wasn't the first lead singer of Black Flag. So we can't really say it's his time fronting that band that makes him a personal hero to me … but it started there.
Black Flag recorded, financed, and distributed their own records, set up and promoted their own shows, and created their own merchandise. There was no one in the mainstream music world who wanted to help, so they did it themselves.
The band broke up in August of 1986, just before I started college. Henry carried on in true DIY fashion, using his own publishing and record company to release his first book, his spoken word recordings, and albums by the first iteration of the Rollins Band.
By 1994, Rollins is all over MTV, and he's featured in the film The Chase with Charlie Sheen. And yet, he chooses to self publish his memoir Get in the Van rather than go with a major publisher. In the post-Nevermind world, everyone knows there would be no Nirvana without bands like Black Flag, but Henry is still doing it his way.
Since then, Henry Rollins has become a self-made media personality. He has a radio show on KCRW, a column for LA Weekly, and he shows up as himself on TV shows like Californication (and as a very out-of-character white supremacist on Sons of Anarchy). Plus, his spoken word performances and essays are all over online.
And since my kids are a bit too young for the music and the spoken word, they know him as the guy on the History Channel–the host of the educational series 10 Things You Don't Know About. Life can be strange as a parent.
The reason why Henry is on this podcast, and more importantly, why he's doing the closing keynote at Authority Rainmaker in May, comes down to this quote from an interview he once did while on tour in New Zealand:
Everything I do, writing, touring, travelling, it all comes from the punk and hardcore attitude, from that expression – from being open to try things but relying on yourself, taking what you have into the battle and making of it what you will, hoping you can figure it out as you go.
Now, I'm not comparing what we do as DIY media creators to getting in the van and touring with a punk band. Truth is, with all the tools we have combined with the open access of the Internet, we have it pretty damn easy.
But it's the attitude that matters, and the work ethic. And that's exactly why everyone should be listening to what Mr. Rollins has to say.
In this 51-minute episode Henry Rollins and I discuss:
Why he started a podcast, and how he's producing it
The "secret weapon" behind his entire media business
What most DIY media people (business or punk) miss
What it takes to succeed in business (and rock)
What Black Flag taught him about working insanely hard
How he financed his first record label
The development of his direct-mail marketing plan
How his first book was published
The trip from DIY scrapper to Grammy-winning performer
Why DIY media producers should seek massive distribution
The worst thing you can do and be online
What Henry is going to deliver at Authority Rainmaker
Listen to Rainmaker.FM Episode No. 31 below …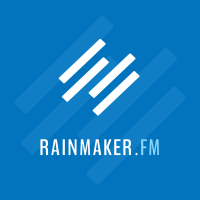 Henry Rollins on the Art and Business of DIY Media
The Show Notes
*Rainmaker.FM is brought to you by Authority Rainmaker, the live event that will help you accelerate your business with an integrated content, search, and social media marketing experience (and kick your ass with Henry Rollins!).