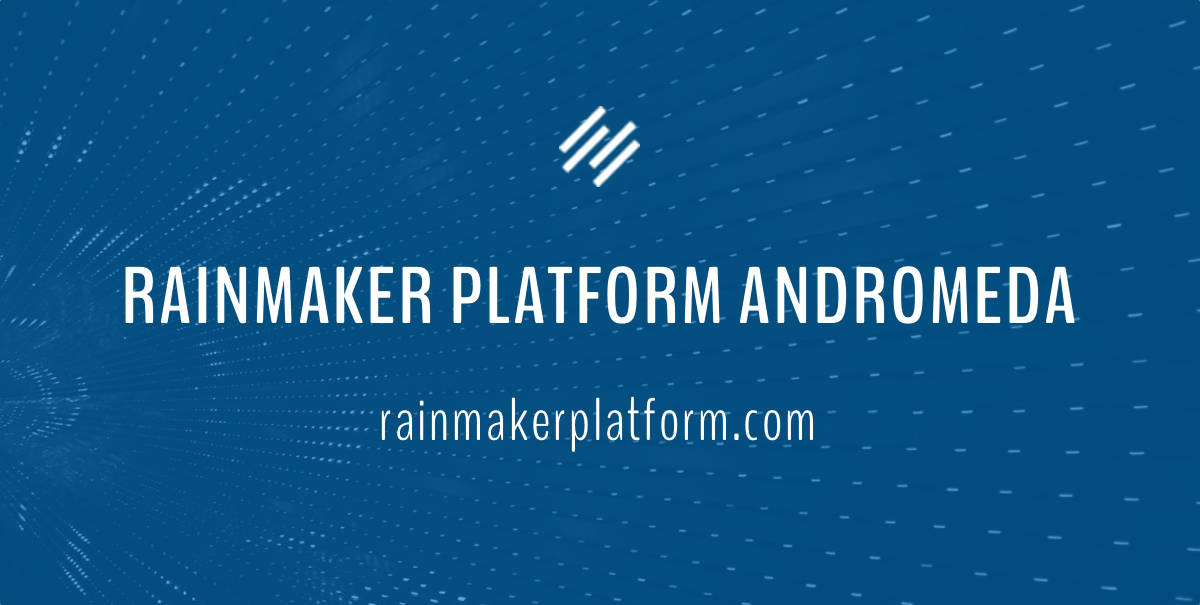 Born from the experience and expertise of the pioneering independent content marketing publication Copyblogger in 2014, and acquired in 2019 by Dallas-based agency Nimble Worldwide, the Rainmaker Platform has evolved into Rainmaker Digital Services' world-class digital marketing and sales solution.
From its earliest days, our goal has been to make The Rainmaker Platform the perfect solution for thousands of online marketers and publishers who want to focus on their business, not their technology.
And that's exactly what the Rainmaker Platform offers our clients and customers. With Rainmaker, you can …
Create powerful content-driven websites on your own domains
Run your entire email marketing operation, within Rainmaker
Build membership sites and online training courses
Sell both digital AND physical products online
Perform sophisticated online lead generation
Optimize your content for search engines and social networks
Access a full suite of podcasting tools (host, publish, and distribute)
Absorb cutting-edge tactics and strategy with included training
Avoid a patchwork of plugins, themes, and complicated code …
… while having access to the third-party plugins you love and trust
Forget about upgrades, maintenance, security, and hosting headaches
And, we're only getting started.
We truly believe that the Rainmaker Platform is a powerful partner that improves your business and life, not a complicated and confusing liability that drags you down. We wake up each day with that simple goal in mind.
Thank you for checking out Rainmaker. We hope you'll contact us via the button below to see for yourself how the Platform can empower you to do and earn more — with less hassle, worry, and confusion.