Mobile Responsive HTML5 Themes, Landing Pages, and Membership Areas … All Without Code
Make an awesome looking website
The Rainmaker Platform design tools give you tons of choices, oodles of flexibility, and the option to go custom if your heart so desires.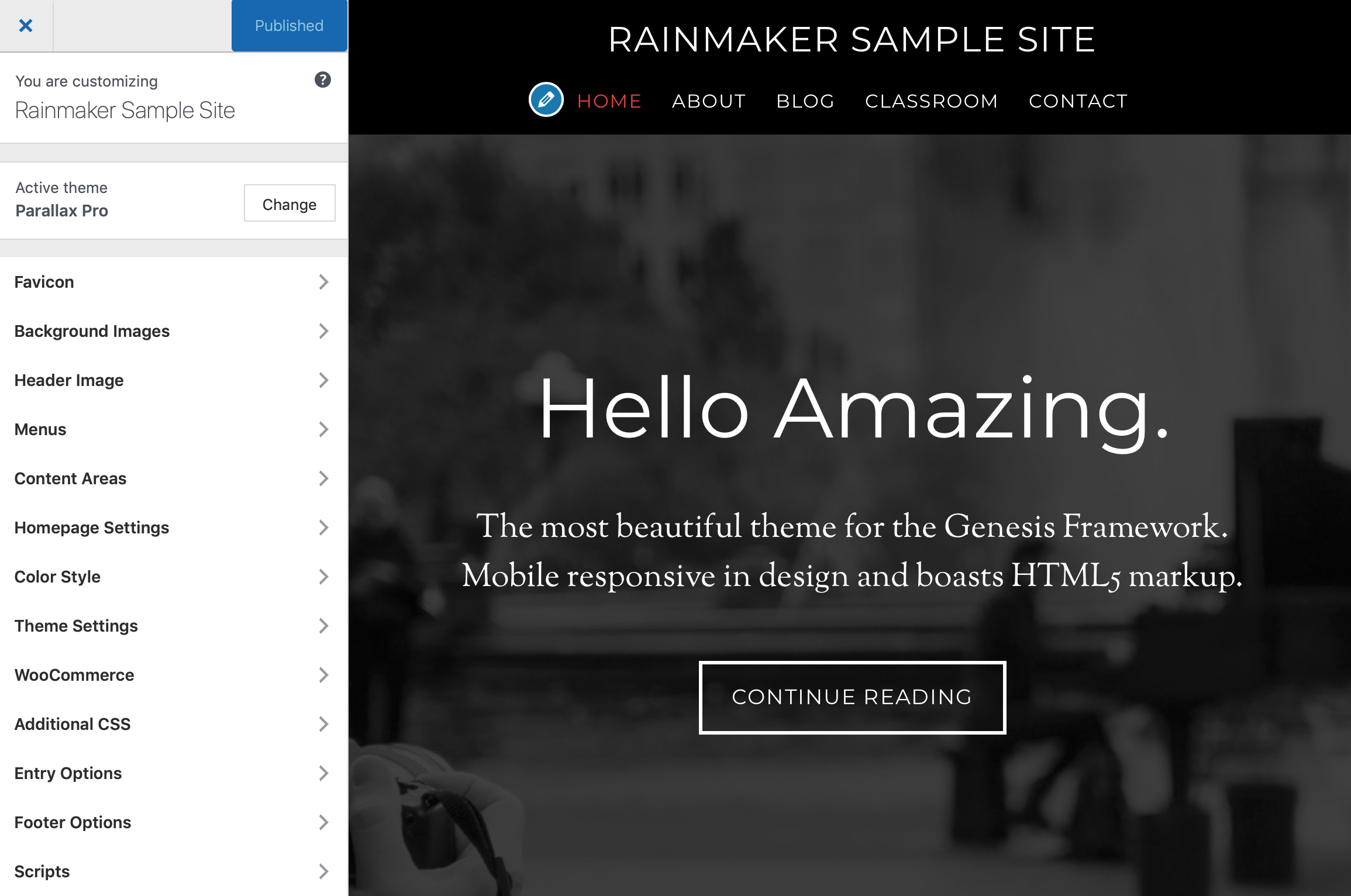 Beautiful design themes (or use your own custom design)
Choose from a bountiful selection of great designs to start with, then customize them to work for you using our built-in tools. Or, if you prefer to use your own custom Genesis child theme, just let us know and we'll get everything setup right.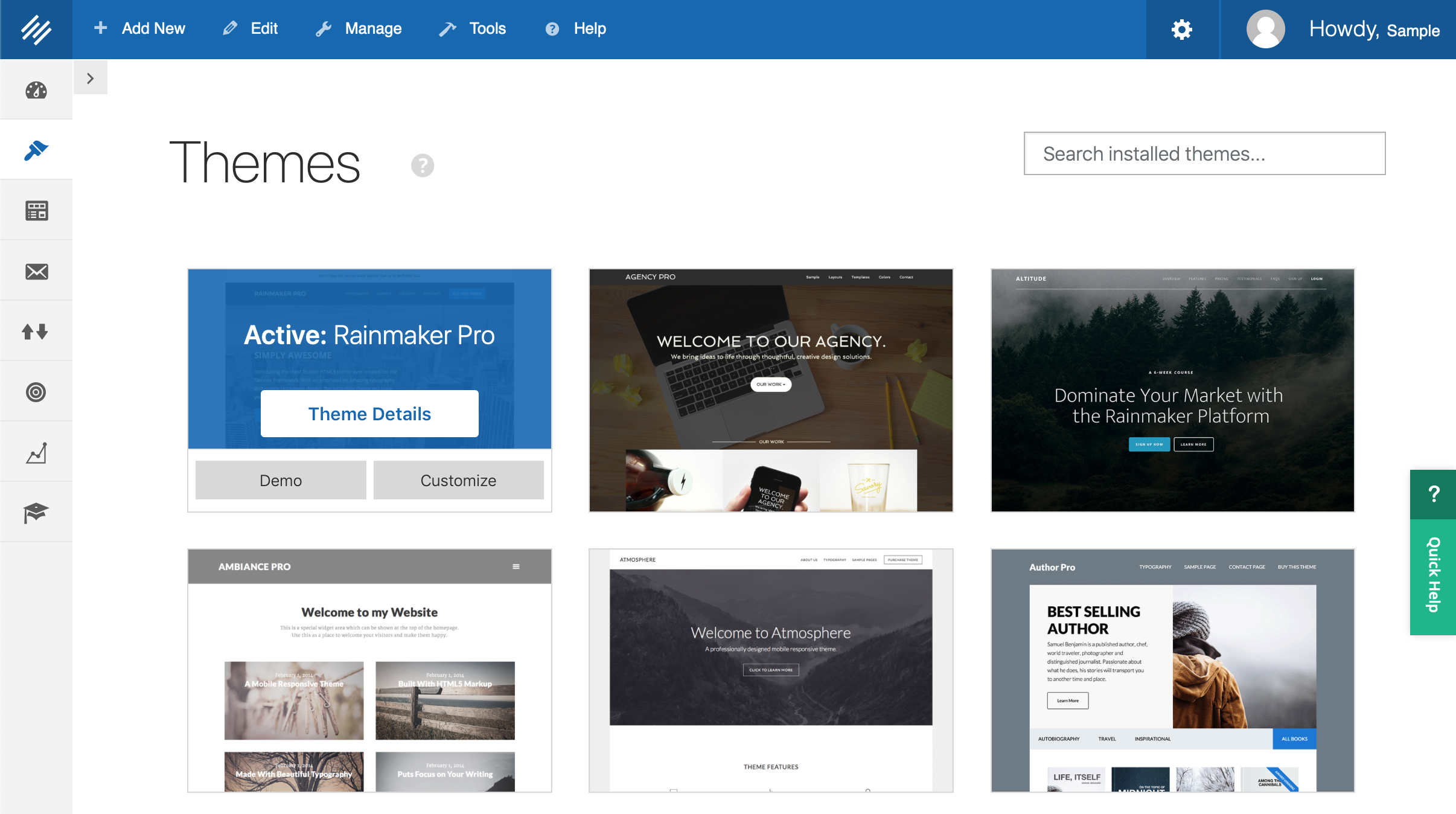 Responsive design means you never have to say you're sorry
Present your best no matter how someone views it — whether on a desktop, tablet, or smartphone. Plus, your code is state-of-the-art with HTML5.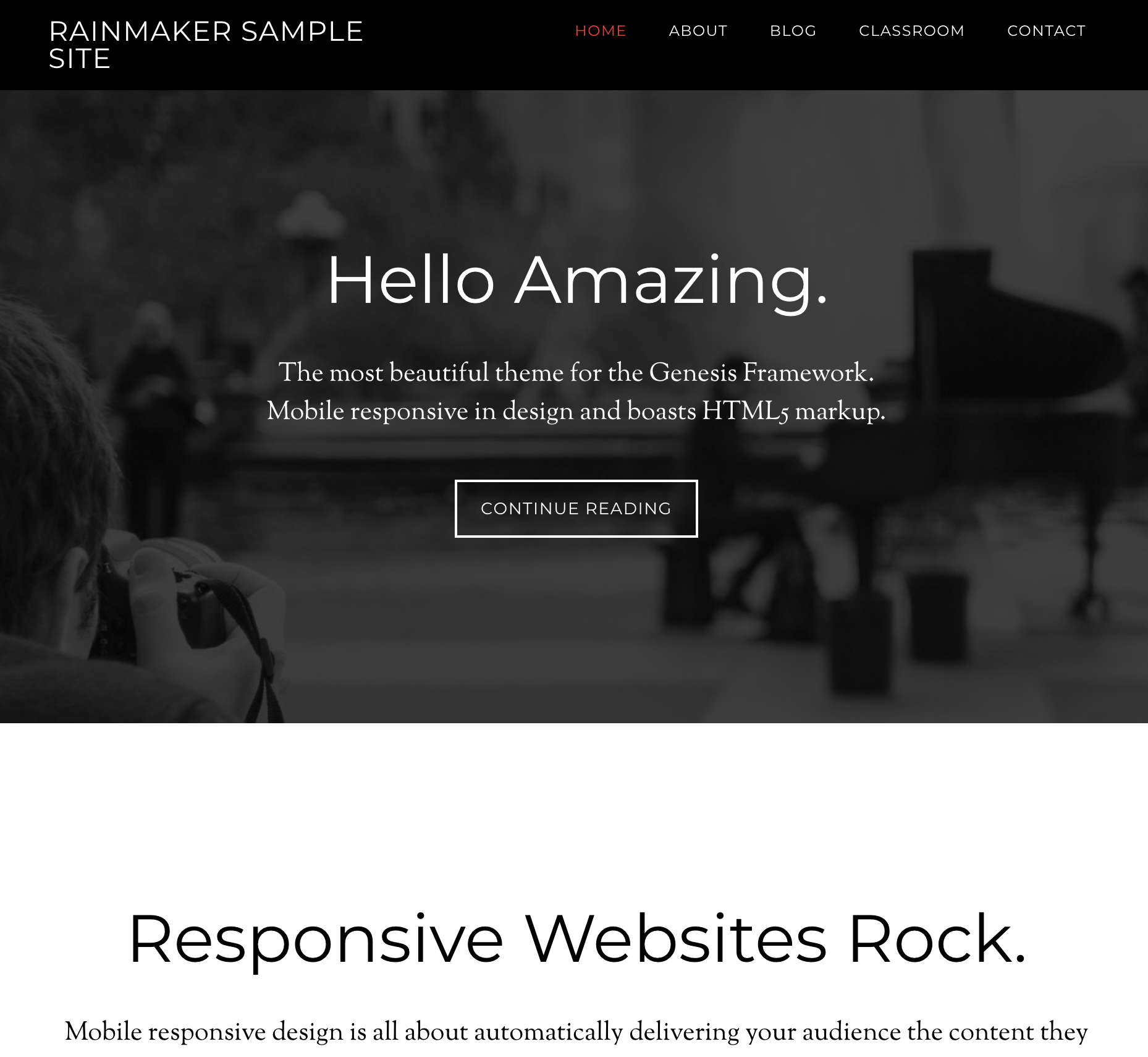 The perfect frame for your content
Once you have a basic look and feel, it's time to start creating the perfect frame for your content. Our Content Areas mean you don't have to settle for cookie cutter — you can customize until it's just right.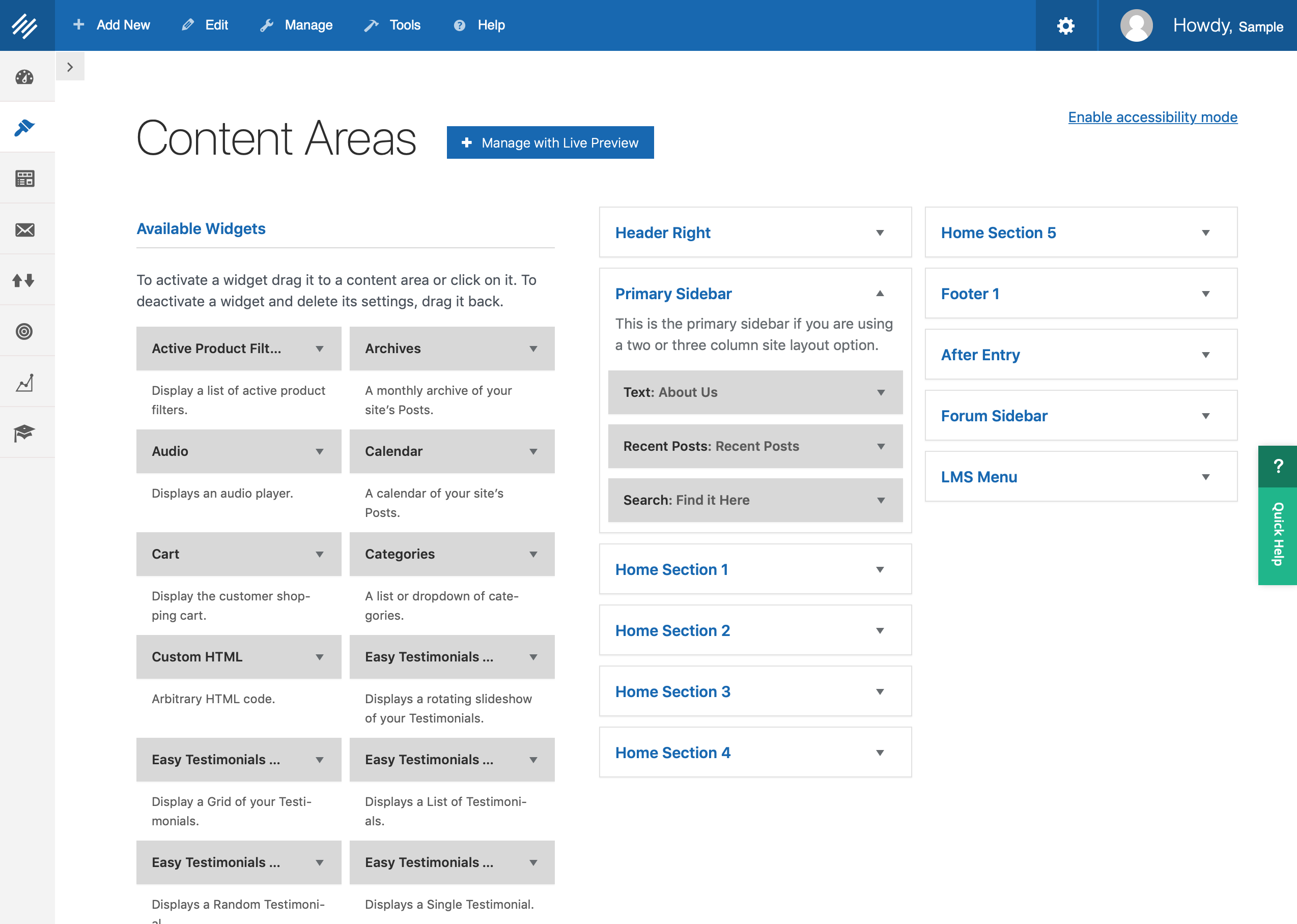 Go custom with it
Get your hands dirty by modifying the CSS code to create the exact experience you want.
Advanced developers can now use Media Queries on the Rainmaker Platform. Or, contact Support for details on how to find a qualified Rainmaker Platform designer and add your own custom Genesis child theme to your account.