More Power. Less Pain. Higher Profit.
The Rainmaker Platform is the Complete Solution for Digital Marketing and Sales
Build your audience with articles, audio, and video, grow your email list faster, earn more with marketing automation, craft killer landing pages, start profitable membership programs, sell online courses, physical products, digital products, and much more.
Even better, never waste valuable time searching for plugins and worrying about themes … and forget hosting, maintenance, and security updates. Focus on your business more, and your technology less.
There's virtually nothing you cannot do with The Rainmaker Platform …
Performance
Super-fast and Secure with a Results-Oriented Interface and Simple Development Tools
Speed, uptime, and security are the beginning benefits of your hosted Rainmaker website. Experience the server-level optimization, our new distributed caching technology, and the peace of mind that comes from never having to worry about updates, theme breaks, outdated plugins, and site-specific security threats ever again.
Our deployment technology allows you to instantly start building a powerful marketing and sales website without the frustration that comes with do-it-yourself WordPress.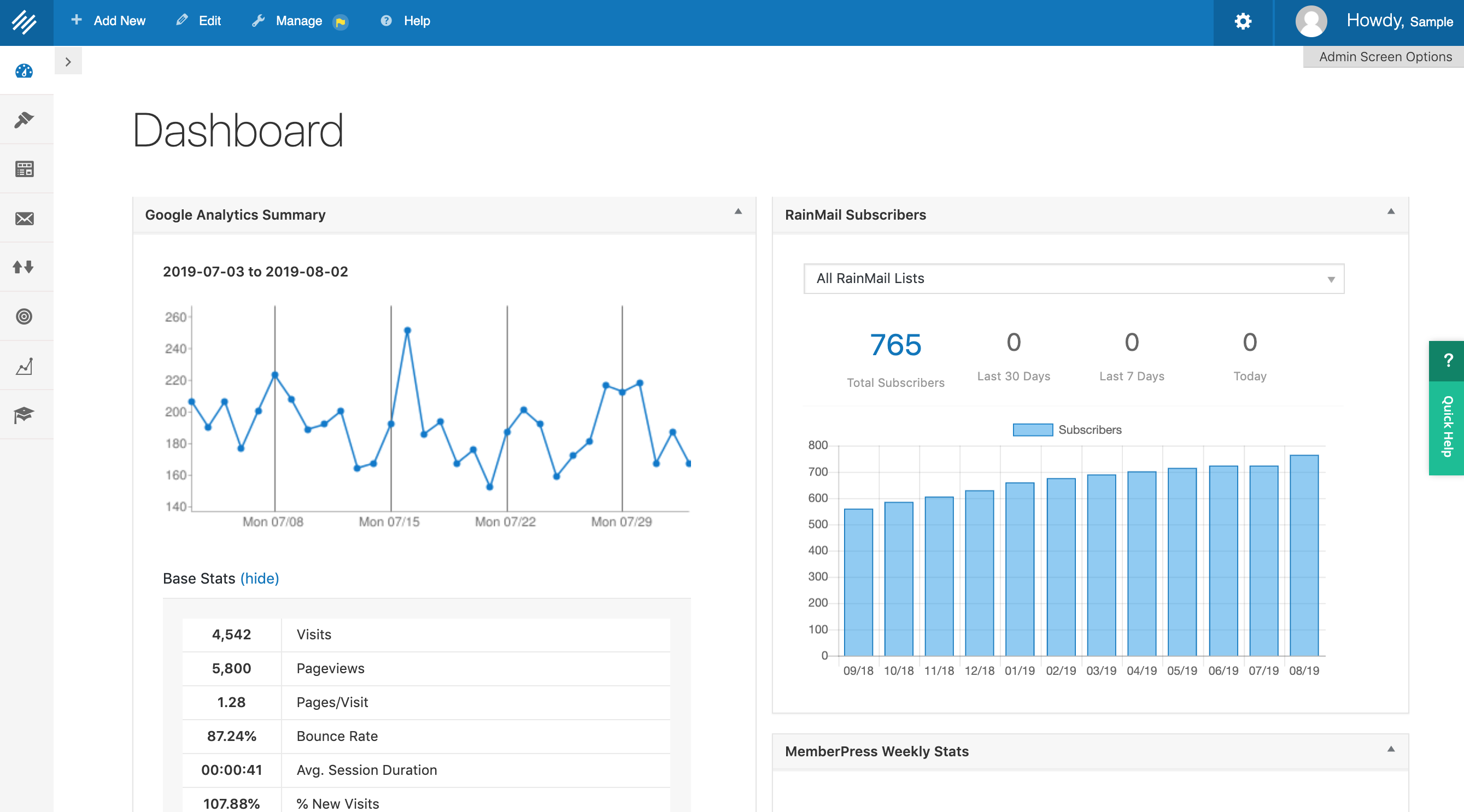 Design
Mobile Responsive HTML5 Themes, Landing Pages, and Membership Areas
The Rainmaker Platform design tools give you tons of choices, flexibility, and the option to go custom if your heart so desires.
Choose from a bountiful selection of great designs to start with, then customize them to work for you using our built-in tools. If you prefer to use your own custom Genesis child theme, there's more information in the last item on this page.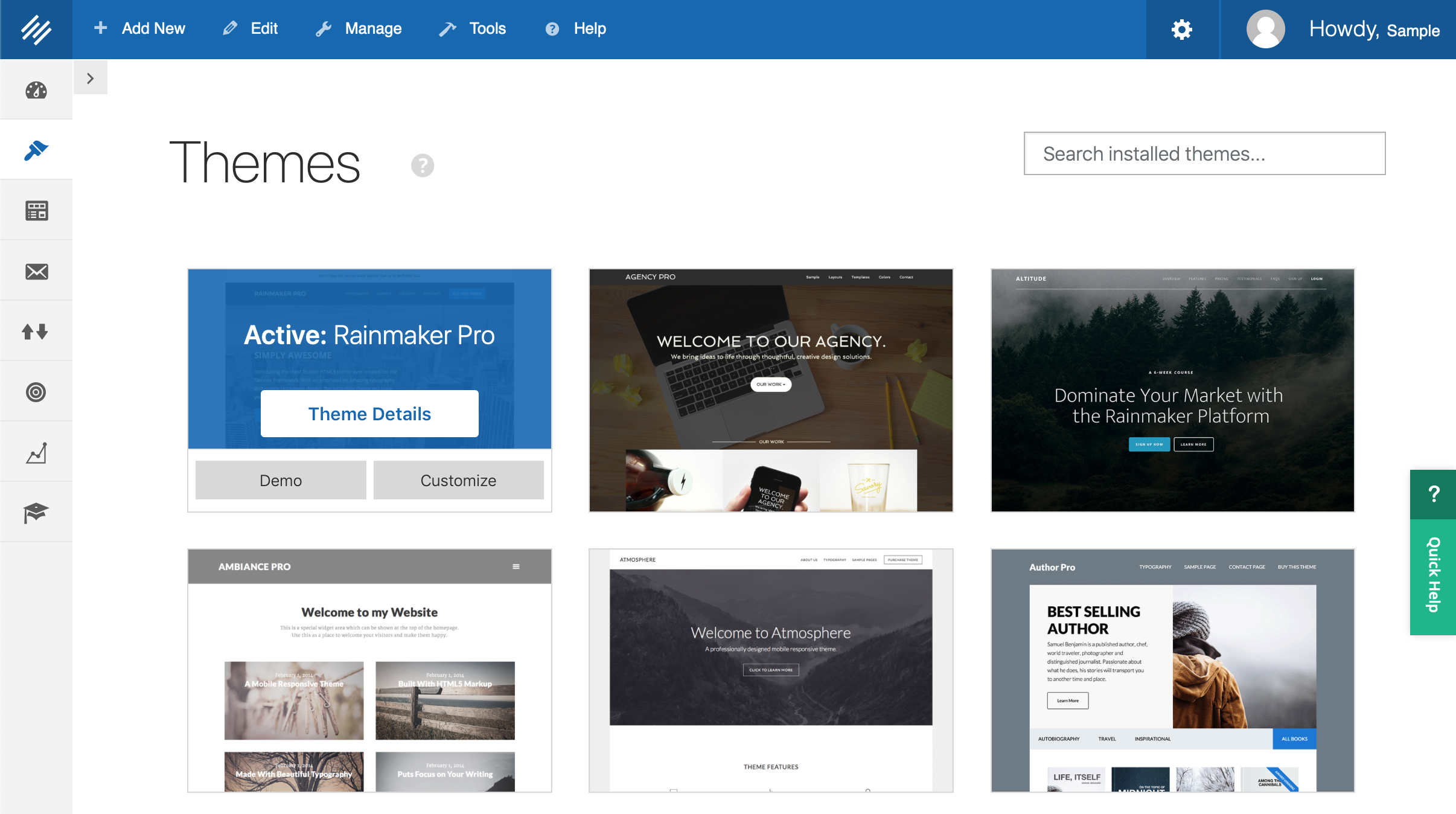 Content
Content Creation Tools that Make You Look Good
Focus on what matters. The Rainmaker Platform gives you the tools to research, optimize, and reach out to other site owners about the content you create so you can attract the audience you're after.
It's a multimedia world. In addition to the standard posts and pages you're accustomed to, the Rainmaker Platform also features a full suite of podcasting tools and storage for audio files.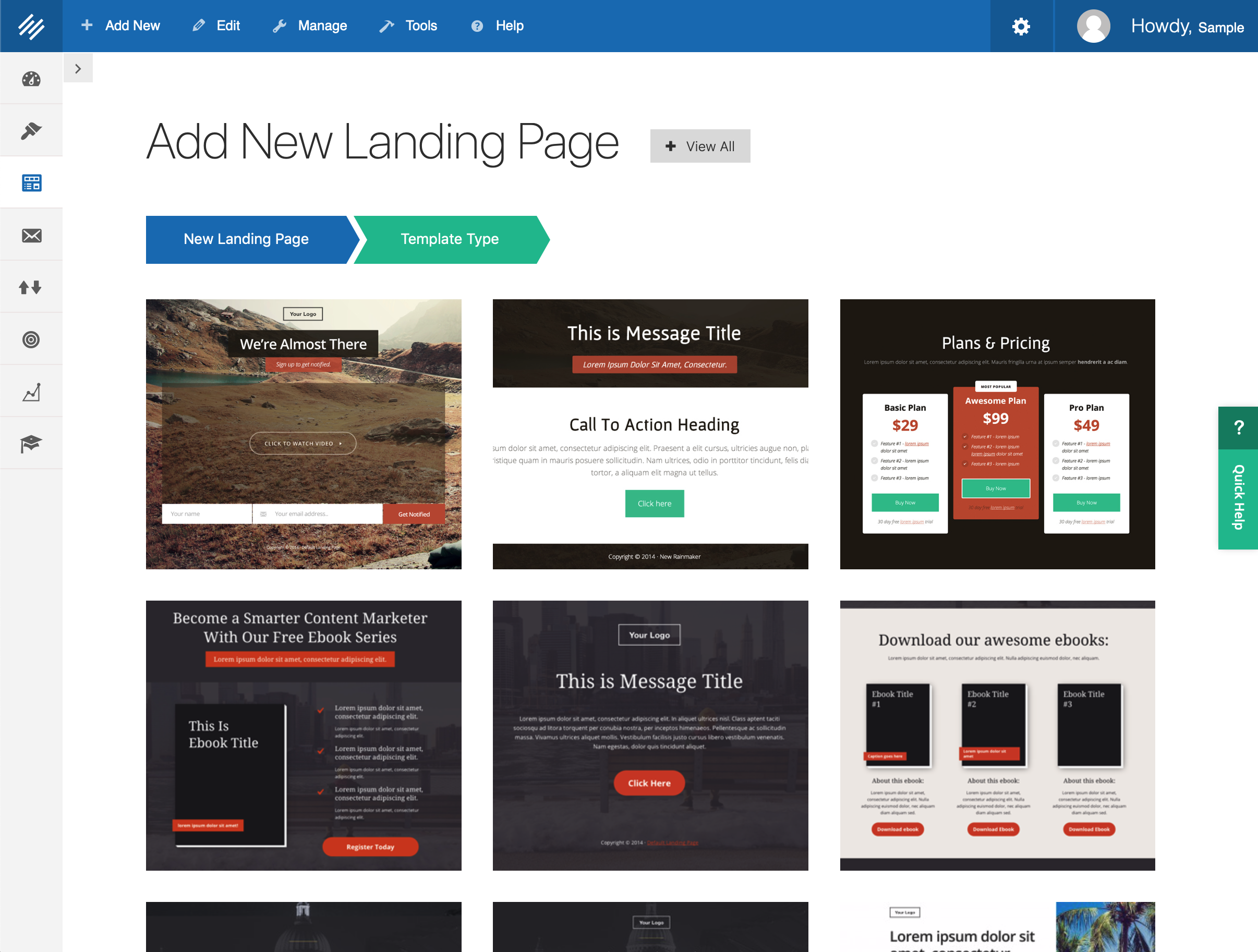 Learning Management System
Email
RainMail is the Center of Your Online Marketing Strategy
RainMail is the fully integrated email marketing service built into The Rainmaker Platform. It comes included with your Rainmaker account, and your first 999 subscribers are included at no extra charge.
Unlike some other email services, you will only be charged per subscriber — you won't be nickel and dimed for how many times you email your audience.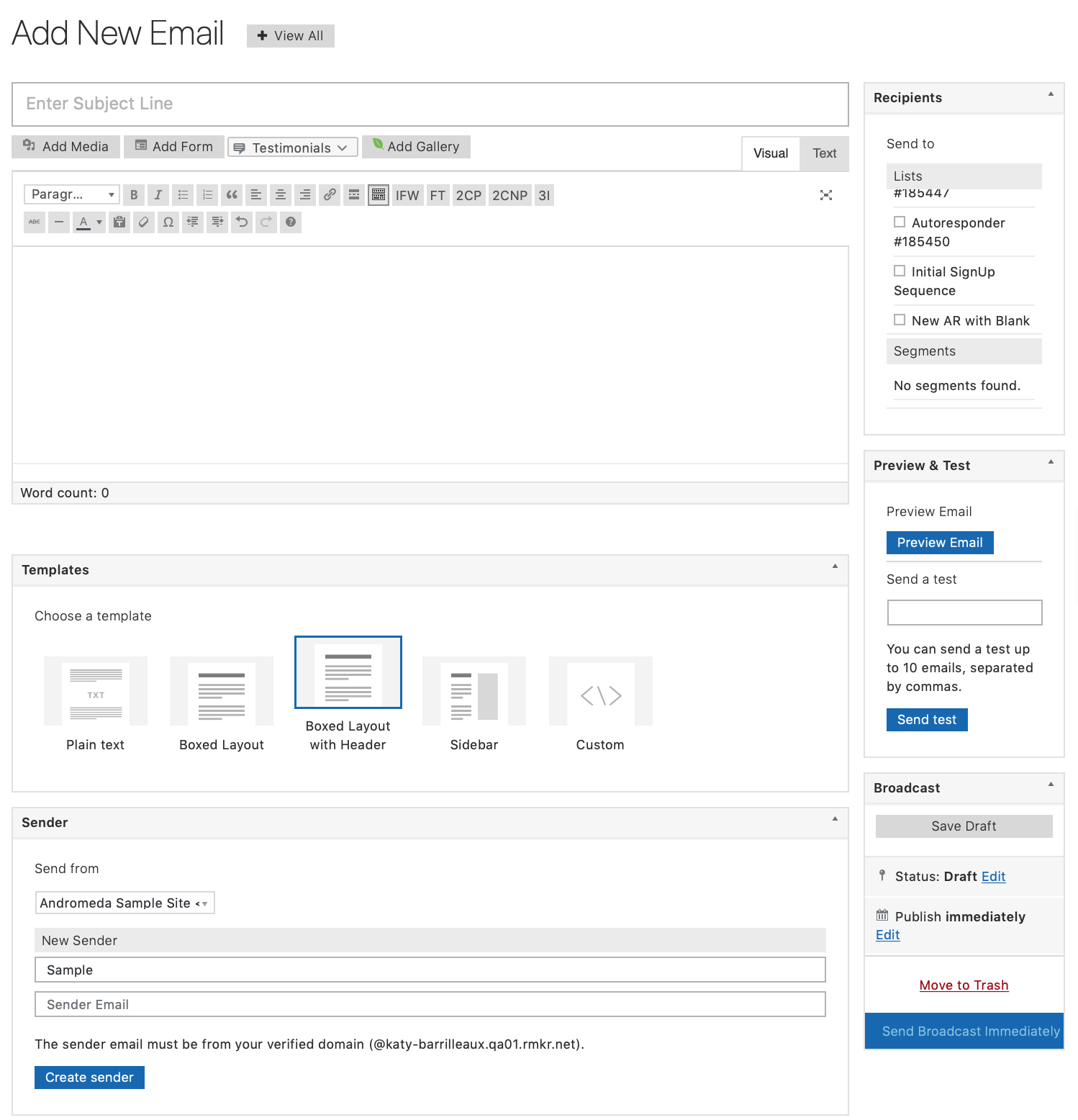 Commerce
Sell Digital and Physical Products
With the Rainmaker Platform, You can technically sell anything on your site. But let's keep it legal, folks 😉
Whether you want to place your stake in the d-commerce community by selling memberships, subscriptions, and courses … or you want to start your own e-commerce store to sell physical products, Rainmaker Platform comes equipped with the sales tools you need to succeed.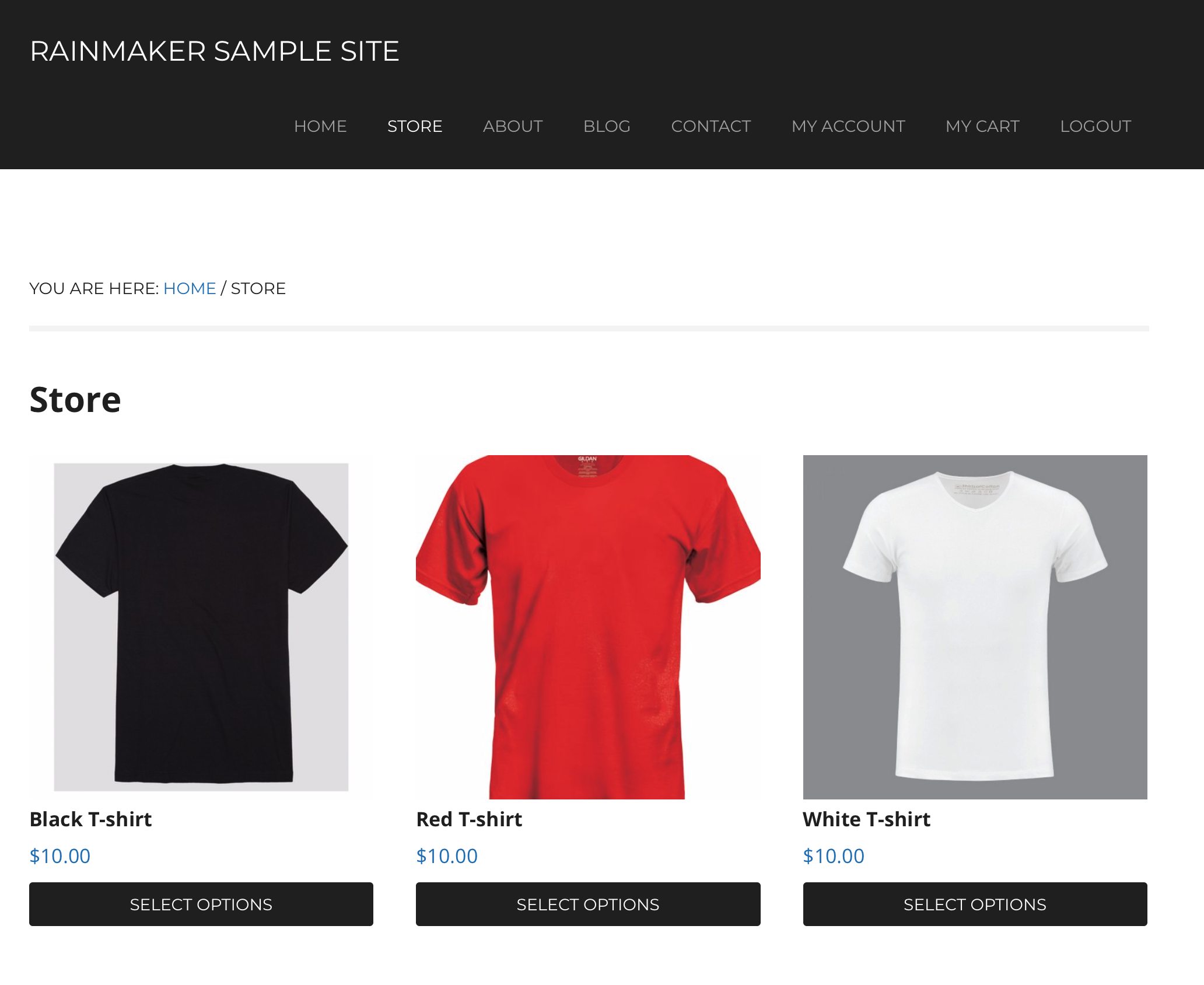 Don't take our word for it, see what others are saying about Rainmaker …