Email is the Center of Your Online Marketing Strategy … RainMail Helps You Execute Smarter
New in Andromeda!
With the release of Rainmaker Platform Andromeda, RainMail has undergone quite an upgrade. From overall stability and deliverability … to the power to resend your broadcast emails to those who didn't open them the first time … to the ability to import (or export) subscribers from inside the platform … to the improved process of A/B testing … RainMail is ready to power your marketing strategy.
And these are just a handful of what's coming in RainMail!
How RainMail works
RainMail is the fully integrated email marketing service built into the Rainmaker Platform. It comes included with your Rainmaker account, and your first 999 subscribers are included at no extra charge. Also there is no limit on how many emails you can send … no matter how big your lists get.
Unlike some other email services, you will only be charged per subscriber — you won't be nickel and dimed for how many times you email your audience.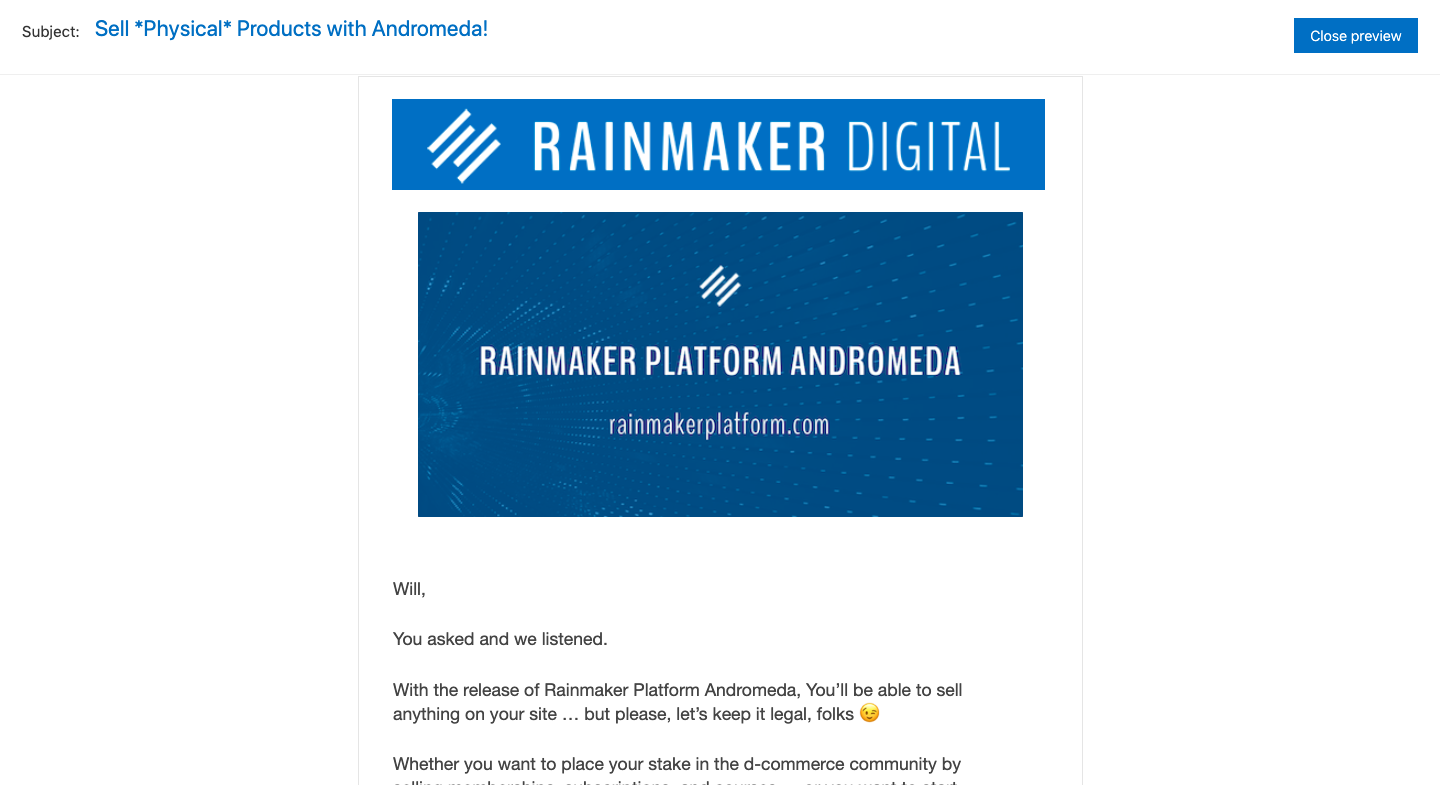 Create sophisticated, adaptive content sequences with Marketing Automation
The backbone of Rainmaker's power as the preeminent all-in-one online sales and marketing platform is its Marketing Automation capabilities, which integrate seamlessly with RainMail and allow you to tag subscribers and segment lists.
This integration of email and marketing automation allows you to place subscribers onto the right lists, trigger the correct broadcasts or autoresponders, unlock free products, and much more. This ensures that your subscribers and site members get the right piece of content at the right time, based on the actions they take on your site.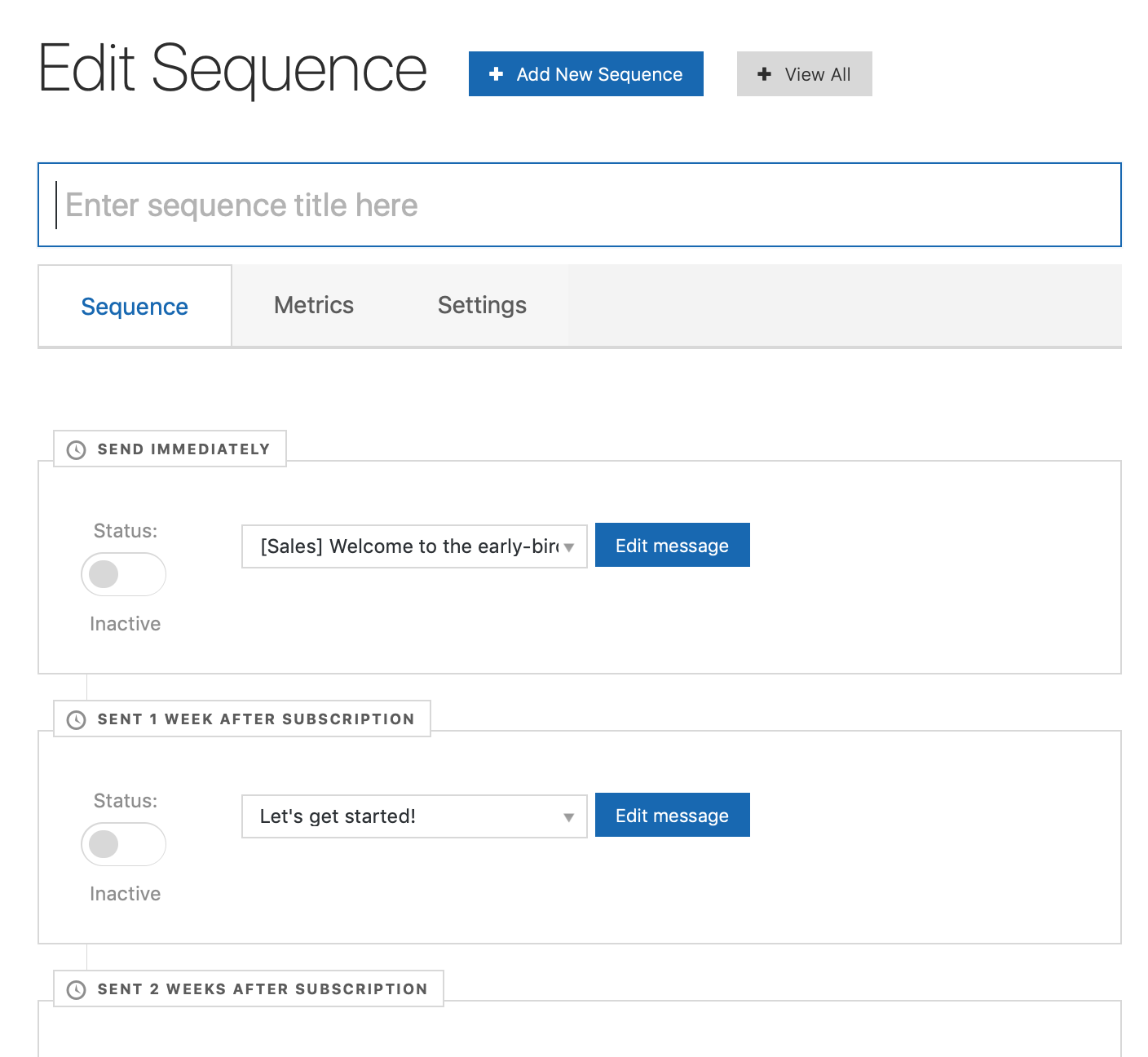 Send broadcast emails and schedule autoresponders
RainMail delivers a powerful suite of email marketing capabilities right from your dashboard. No more logging in to multiple websites (and paying multiple providers) to create content and then email your subscribers about it.
You can do it all from inside Rainmaker — with either one-time broadcasts or sophisticated autoresponders triggered how and when you choose. You can also manage your lists and subscribers from your dashboard, instead of having to log in somewhere else.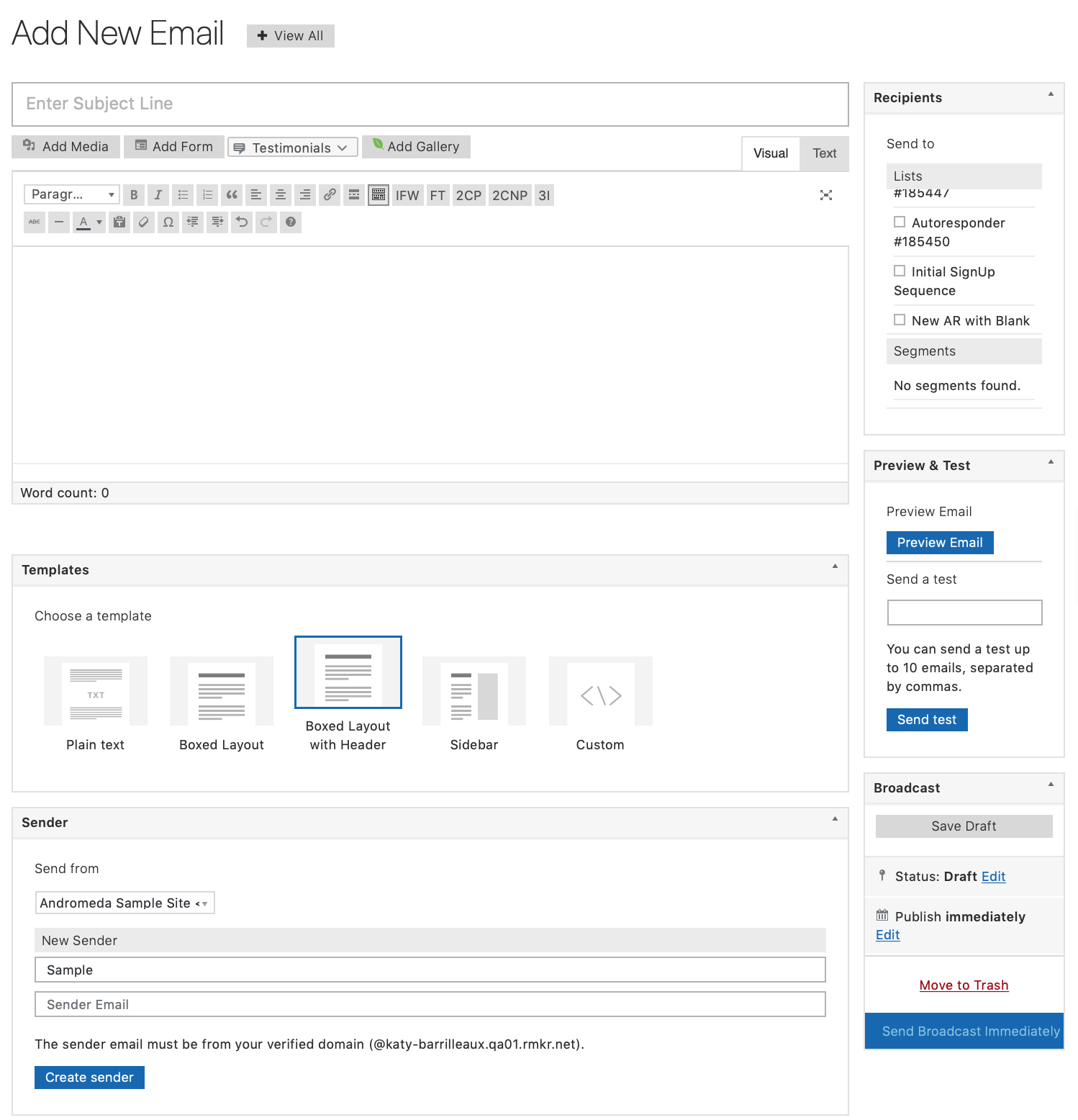 Deliver responsive email that actually gets read
RainMail offers you a choice of responsive templates — with more on the way — for your broadcast emails and autoresponders.
Send a basic one-column email, add a sidebar (great for promoting other content or selling sponsorships), or go custom and use your own HTML and CSS to design the exact template you have in mind.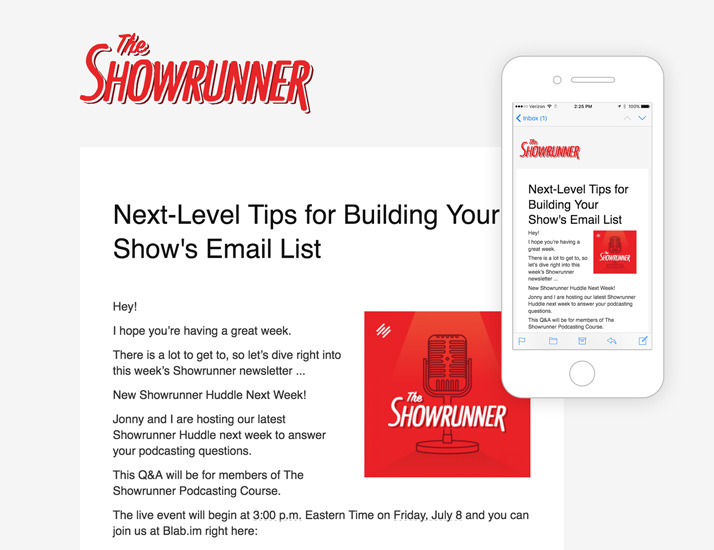 Build your email list 400% faster
You're ready to start building a massive list with a registration-required content library — just tweak and upload your free ebooks or other valuable content.
This is the "free paywall" concept Copyblogger used, which boosted their email subscription rates by an amazing 400% (see Marketing Sherpa case study).
Or, use free online courses as lead magnets with the Rainmaker Learning Management System (LMS). This is content marketing at its most powerful, and builds your list faster even as you convert more prospects into customers and clients.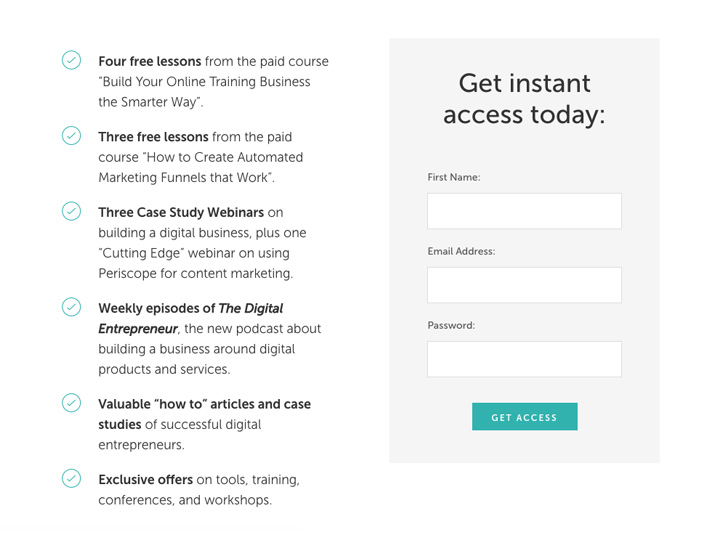 Experience the joy of your subscriber growth as it happens
RainMail adds a simple visual widget to your dashboard so you can watch your subscriber numbers rise by the day.
Toggle between weekly, monthly, and yearly trends to stay up-to-date and motivated to keep building your lists using the full power of RainMail.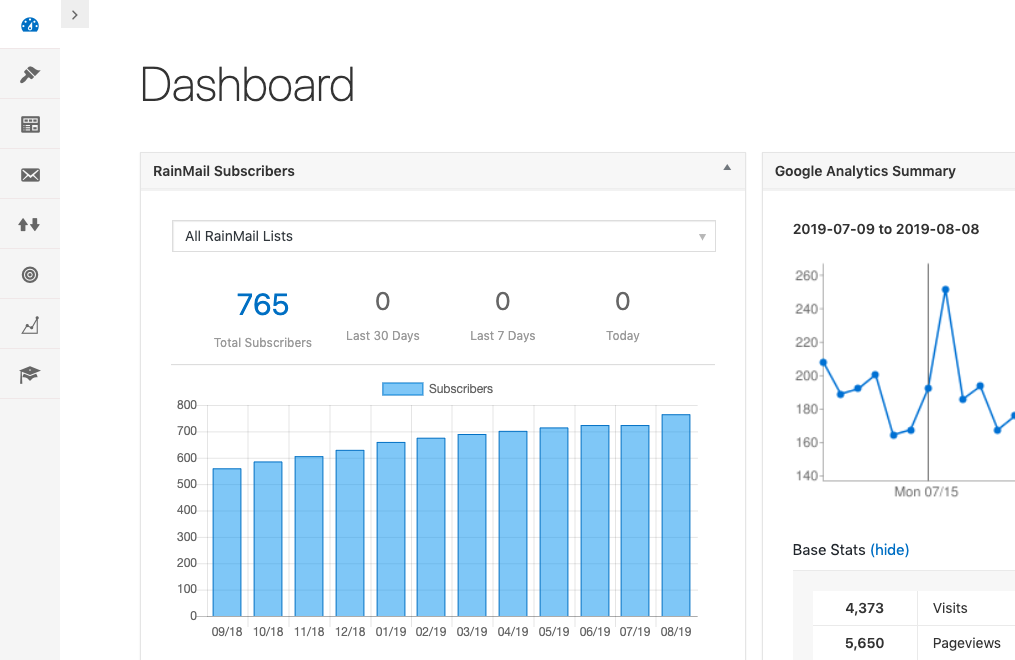 Choose to integrate Rainmaker with your email service instead
The Rainmaker Platform allows you to build landing page opt-ins with the most popular third-party email service providers — including MailChimp, AWeber, Infusionsoft, ConvertKit, Constant Contact, Get Response, and Mad Mimi.
For full integration, simply link your Rainmaker Platform website to your email service provider via API — a quick and easy process that is done with just a few simple setup steps.