Traffic Tools That Help You Attract More of The People You're Looking For
SEO doesn't have to be tough
Beyond that and Rainmaker's crystal clear code that Google loves, you can also show one title to people and another to the spiders, add meta descriptions, and perform a variety of other SEO tasks without code or even leaving the content area you're working in.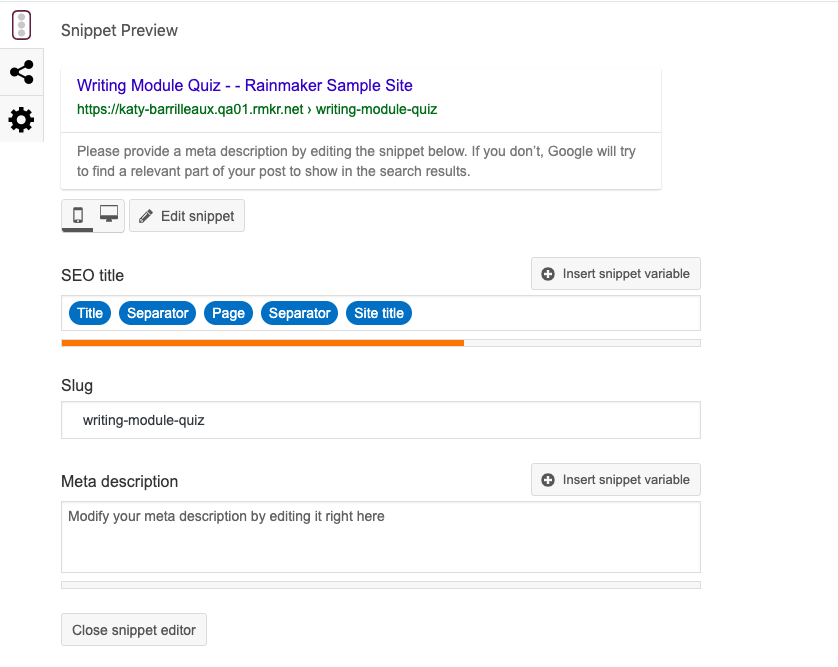 Optimize for maximum impact
Our patented content optimization technology allows you to refine and gently tweak your content so it ranks well in search engines while still performing great in social media.
Our editorial optimization tools tell you how to balance your overall content mix among cornerstone topics, and Rainmaker even suggests topical variations for future content creation.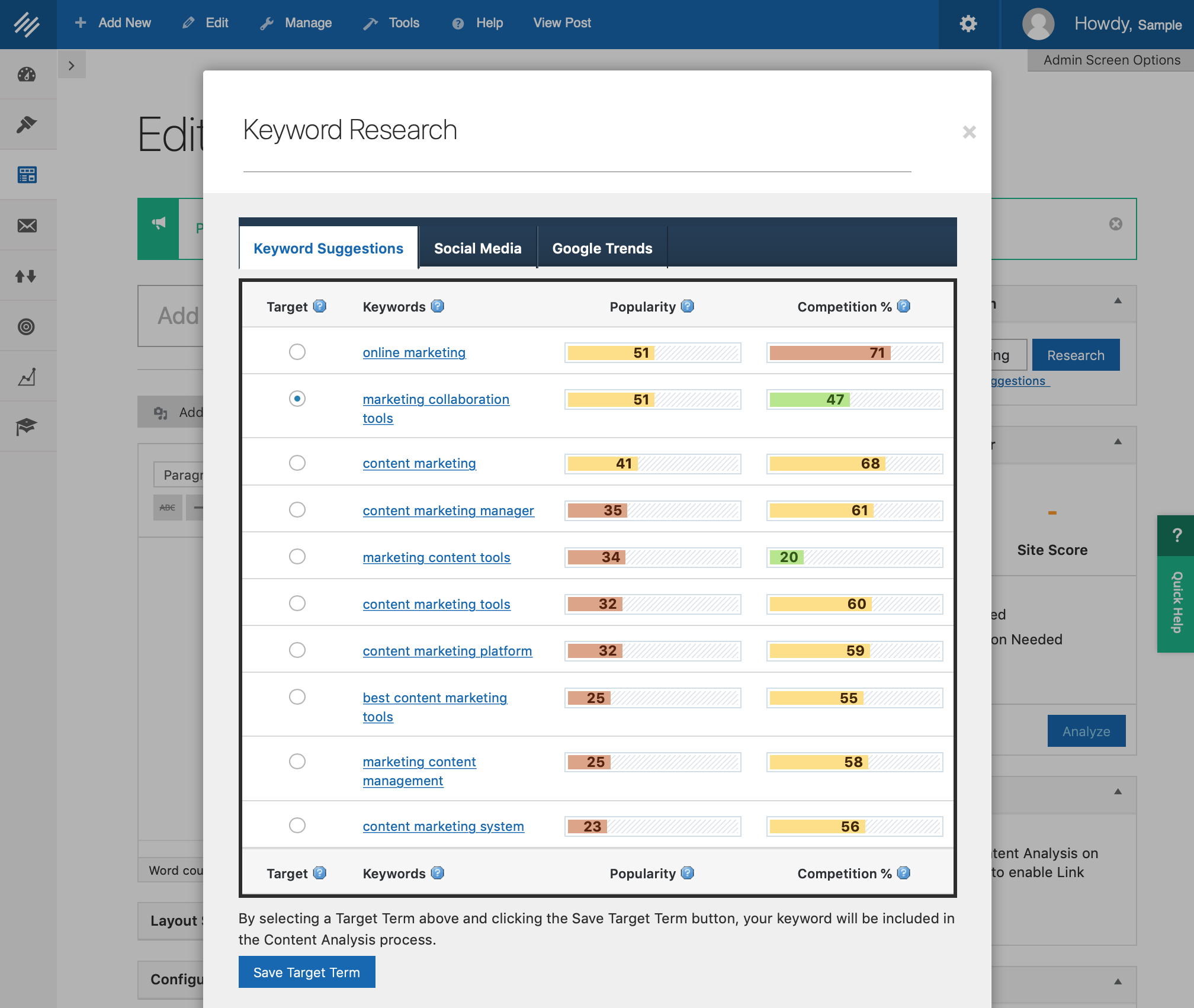 Influencer outreach, simplified
Even great content needs an initial catalyst to be discovered and shared wider.
The tools in Outreach Options allow you to expand the audience for your content when you reach out to relevant website owners and social media mavens.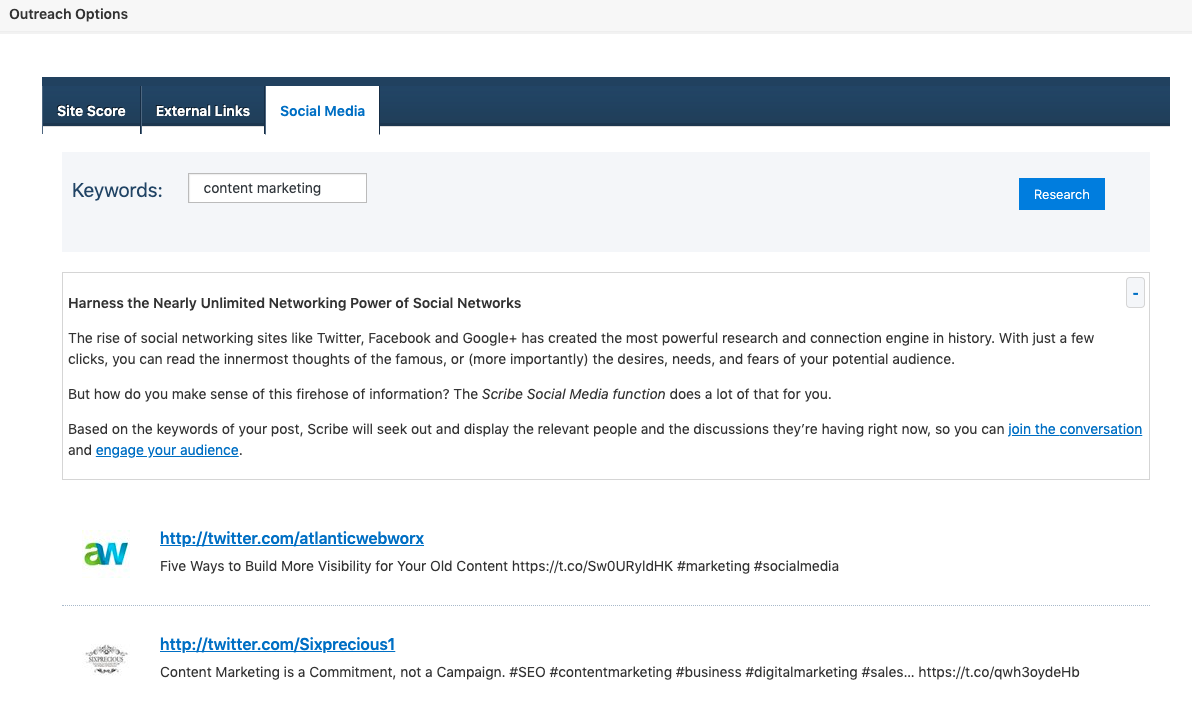 Build an army of affiliates to increase your sales
Affiliate marketing means attracting outside evangelists to sell for you at a commission you determine. Rainmaker makes it easy to enroll affiliates, set commission rates, and track results.