Can Your Membership-based Website be Beautiful, Secure, Powerful And Easy? Now it Can …
You don't need to compromise. Get the site you want for your online community, right now.
Digital membership is a powerful trend, and it's just getting stronger. Membership offers your customers a richer, more valuable experience — and lets you explore revenue models that can bring new life to your business.
But if you've checked out the solutions for membership that are out there … it's not a pretty picture.
Too many membership solutions either hamstring you with limited functionality, or weigh you down with an expensive burden to set up and maintain. That's one of the reasons we created Rainmaker Platform. No other platform gives you so much freedom with your membership site — with so little hassle.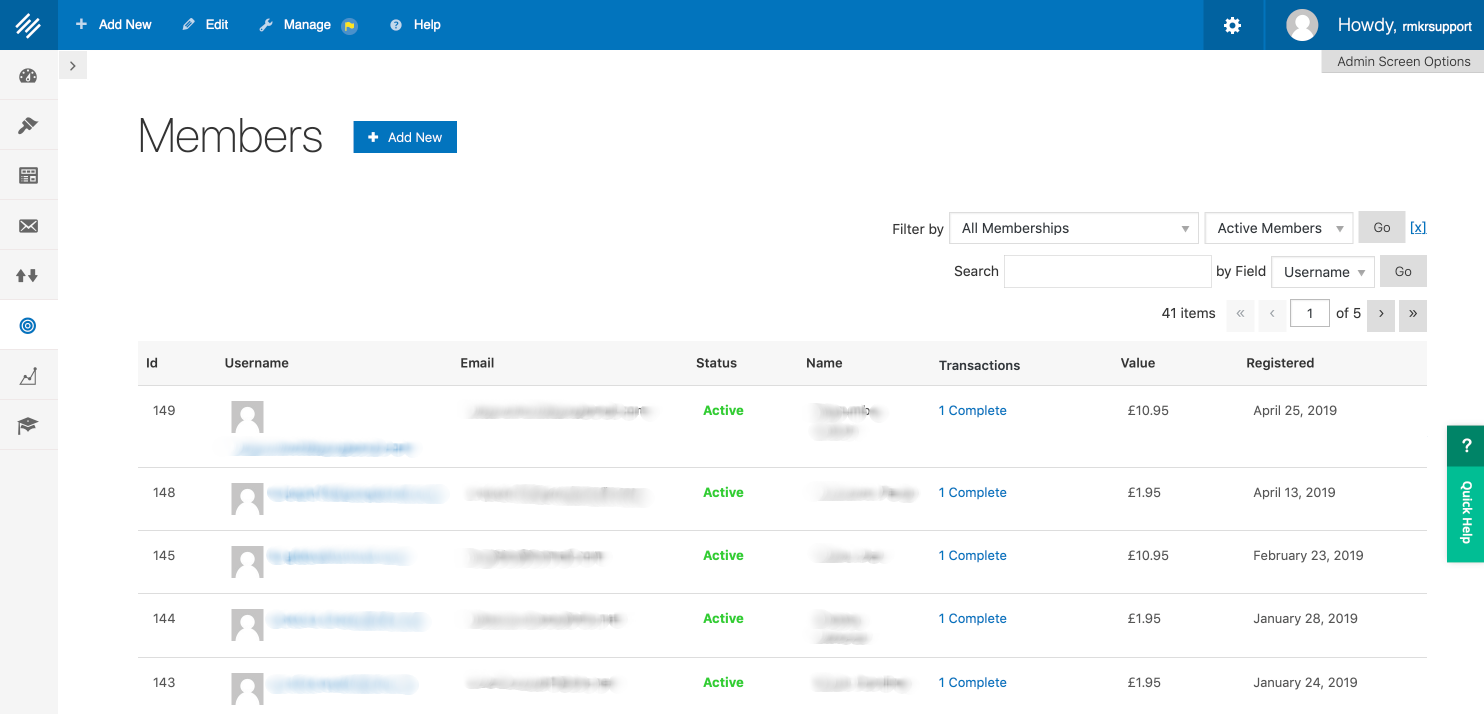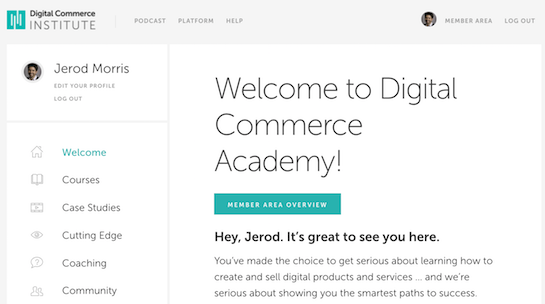 New in Andromeda!
With our latest platform release, we are excited to announce that we've brought in the most powerful membership plugin for WordPress – MemberPress.
There are endless new benefits with the addition of MemberPress to the Rainmaker Platform. You will now have improved (and clear) reporting directly inside your dashboard. Members will have the ability to pause and resume their subscriptions. Send automatic emails at crucial moments like a failed payment or an expired credit card on file. Or create custom coupons and set your own promo codes.
That's just scratching the surface …
MemberPress costs $249 per year for a single WordPress site, and it comes included with your Rainmaker account at no additional charge.
With Rainmaker, you get:
Beauty
Rainmaker gives you bountiful options for a beautiful, professional design right out of the box — and you can change the look of your site any time you like with just a click.
Speed and Security
Fast, secure premium hosting and security monitoring are built in — there's nothing extra to manage or pay for. Because let's face it, that stuff isn't any fun. We'll handle it for you, so you can think about your business.
Potential
Got lots of customers? (Or a big vision?) Rainmaker will grow with you.
Rainmaker's architecture is designed to scale to meet your needs. We've seen Rainmaker sites handle more than 19,000 users (and growing) with ease.
If you look into it, you'll find that other membership options often start to wobble at just a few thousand customers. That can put you into a scramble of finding a more robust solution — just when you need to be focusing on your growing business.
Power
No other turnkey platform comes close to the functionality Rainmaker gives you. Adding a member area (free or paid — or both!) for your website is a simple process. Make a few decisions about how you want the site to work, and you're done.
Add as many different products or membership rules as you want. Want to drip content out over time? Simple and intuitive. Forums? Set up one or a dozen in five minutes. Coupons? Set up as many as you like — in a snap.
And of course, your site is 100% mobile responsive, so it will look (and work) great on any device.
Freedom
You're never locked in. If some day you decide to go another direction? Your whole site is built on a customized version of WordPress, and it's easy to export.
We want you to stay because you love the simplicity and power of Rainmaker — not because you feel "stuck" with something that doesn't serve you.
Identity
At Rainmaker, we think your business should be yours. Your site runs on your own domain, not some weird-sounding URL your customers have never heard of. You choose your colors, the look, the layout. And if you want to use a little custom CSS to make some tweaks — that's totally up to you.
Cash Flow
Some membership site solutions take a lot of fiddling to make sure that new members get added to your community smoothly — and that members who quit or don't pay don't keep access.
And trying to manage payment options for multiple courses on most membership platforms? Nightmare.
Rainmaker handles all of that seamlessly. You can use a merchant account if you have one, or simple payment tools like PayPal, Authorize.net, Braintree and Stripe. And you can add more options whenever you're ready.
The Site You Want — Right Now
We mentioned simple, right? Make a couple of decisions about how you want your membership site to work (you can always change your mind later!) and you're ready to go.
Add in new products or site features as you like — whenever you like. As your business vision grows, your site can grow right along with it — without having to figure out a bunch of new technology.